After her schooling has completed, my great granddaughter Holli gets her reward. All her loving family make their way to Springfield Ohio for the ceremonial nurses pinning. Her Gramma Meredythe has flown in from Dillon Montana to share this happy family celebration.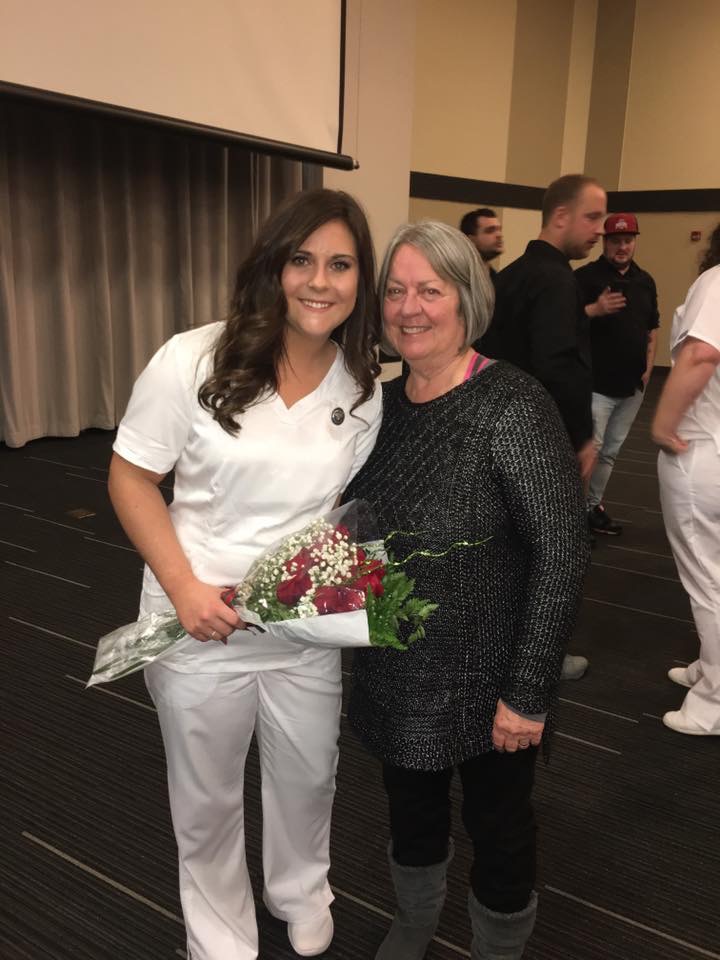 Holli with her Gramma Meredythe Wedding, Grandpa Joey Wedding sent his congratulations from Montana.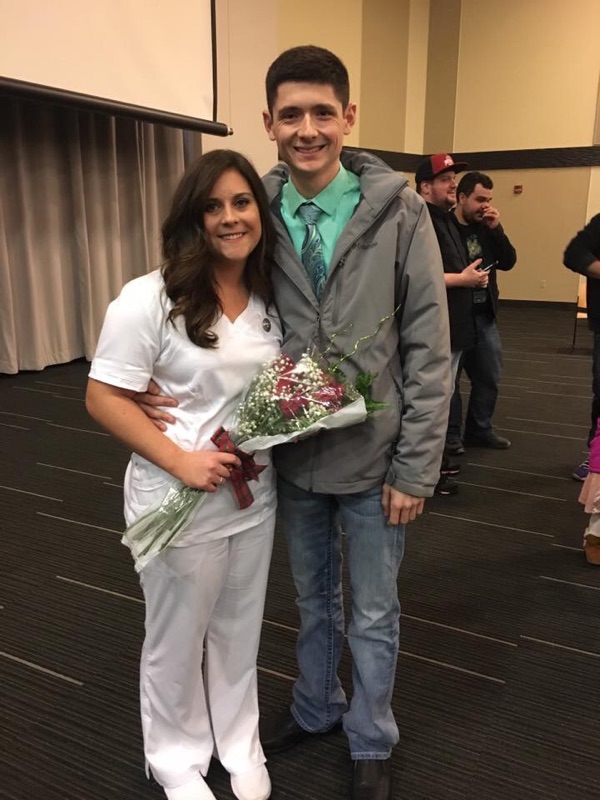 Holli with her boy friend who backed her fully throughout her schooling, always so encouraging.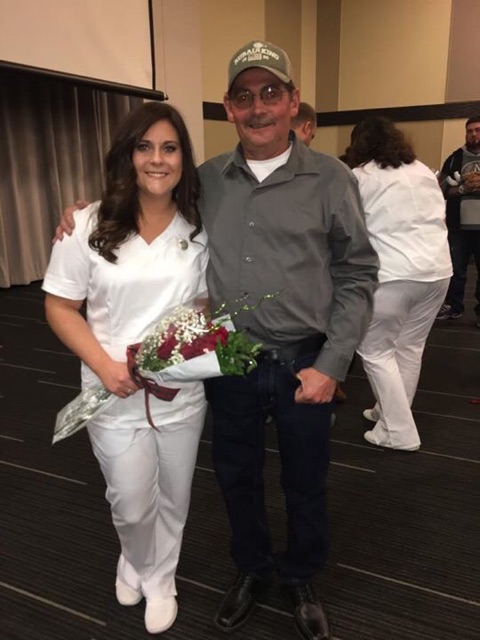 Here you see Holli with her father Dean Carpenter looking so happy and proud of his daughter.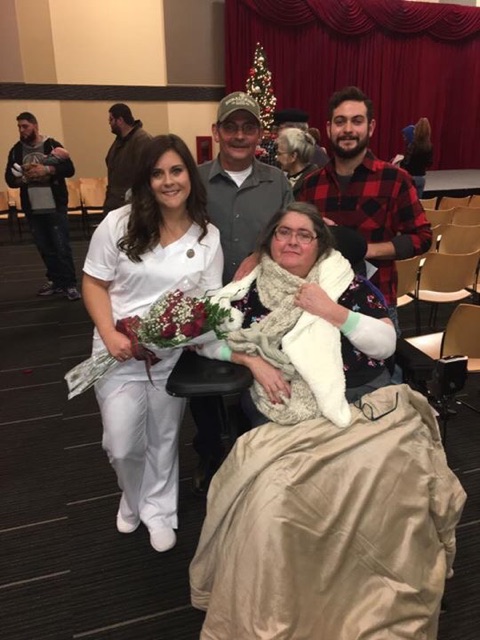 Holli, her father Dean, and her brother Levi with her mother Jodi out front in her wheelchair. Luckily, Jodi was taken from Marysville to Springfield in an ambulance for this special occasion. They had a delightful surprise when they found out the ambulance driver had a granddaughter being pinned also in this ceremony.
Here we see a close up of Holli with her brother Levi.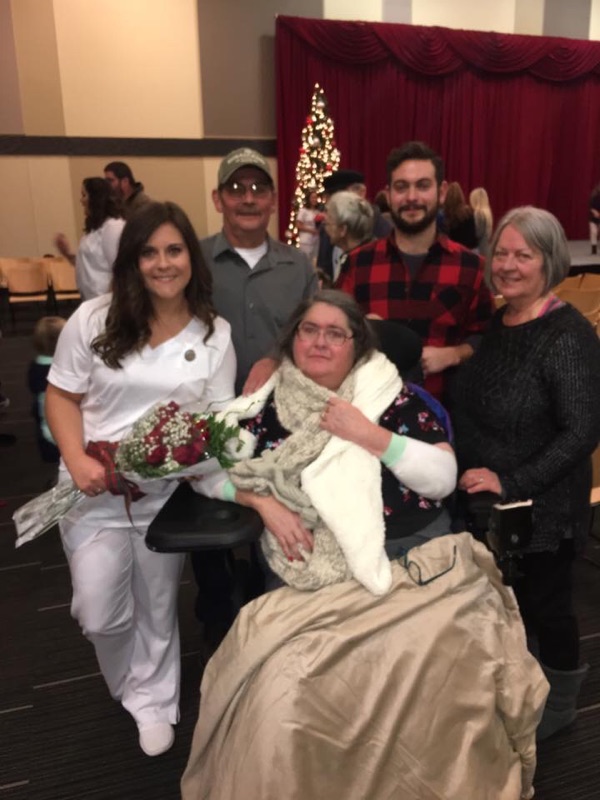 And now you see the whole happy family Holli, her father Dean, brother Levi, grand mother Meredythe and in her wheel chair Holli's loving mother Jodi.
FRF❤️