They know how to make the most of the life we each have on this earth of rolling green hills, snowy mountain peeks that reach for the sky,, ocean waves rushing in to the sandy beaches, sunshine that brings the beautiful flowers and ever so many wonders of this world.
You want me to show you proof. Well take a peek at these gorgeous pictures and you will know I didn't exaggerate their happiness.
This is the family of my nephew Larry Gardner and his beautiful, looks like a movie star wife, Patricia as they celebrate Patricia's seventieth birthday, on the banks of Lake Erie. And I agree with you, it is no way she looked seventy. She doesn't even look fifty!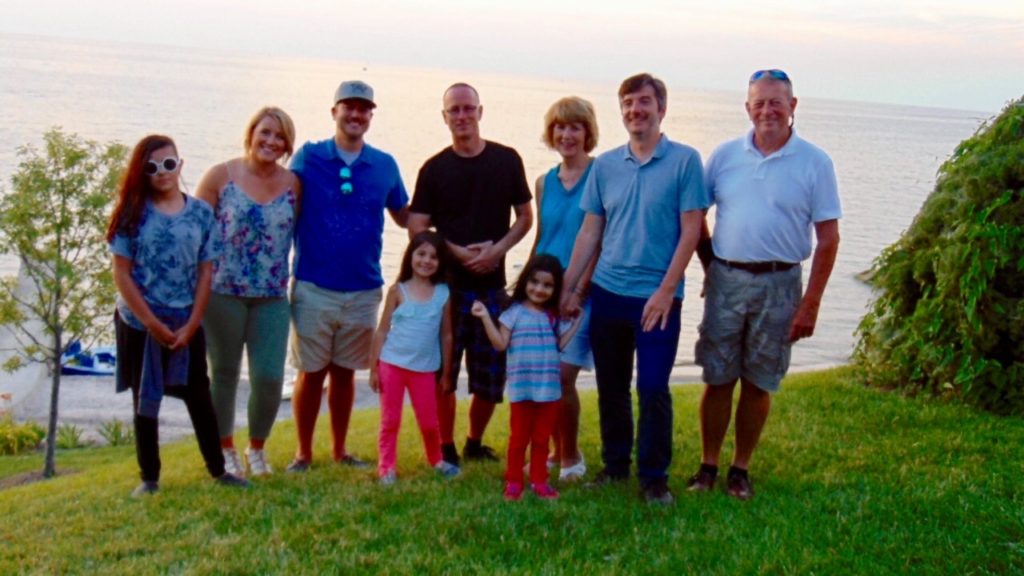 The family here are Astrid,Jessica,Todd,Greg, Patricia, Brad, Larry with little Blythe and Sabine
Larry comes from a family of three sons and Larry and Patricia have three sons. However their second son Brad and Tonya have three fun loving happy little girls pictured also by Lake Erie.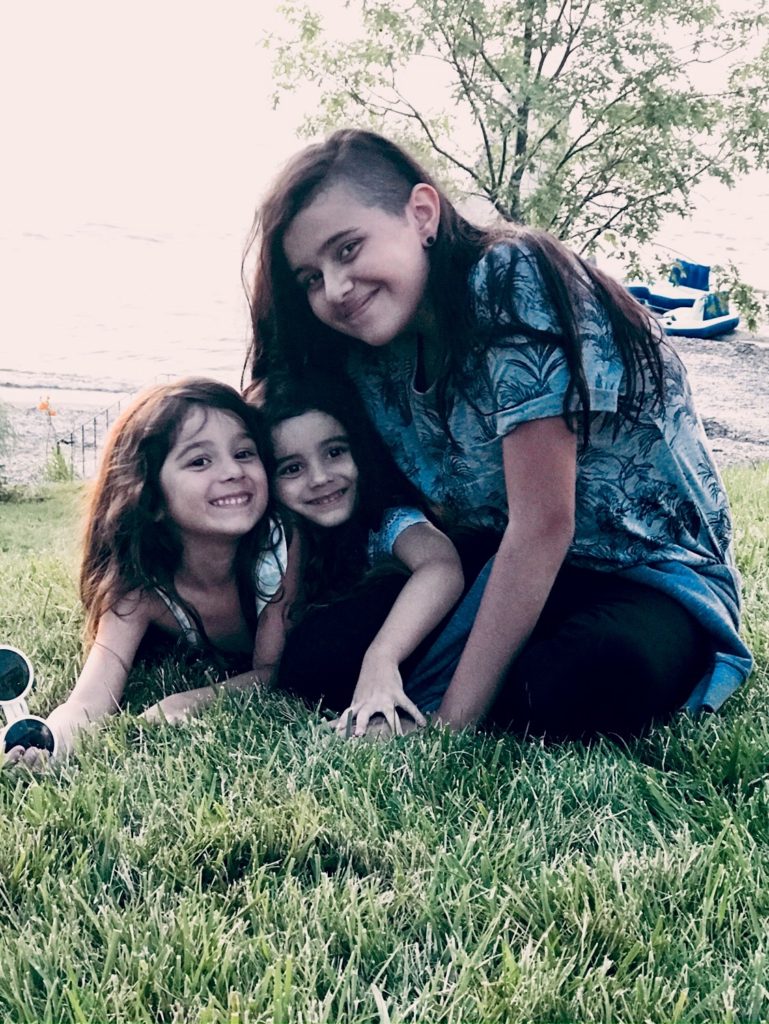 Here you see those three precious little girls as big sister Astrid with a warm pretty smile cradles her adorable sisters Blythe and Sabine with a loving arm.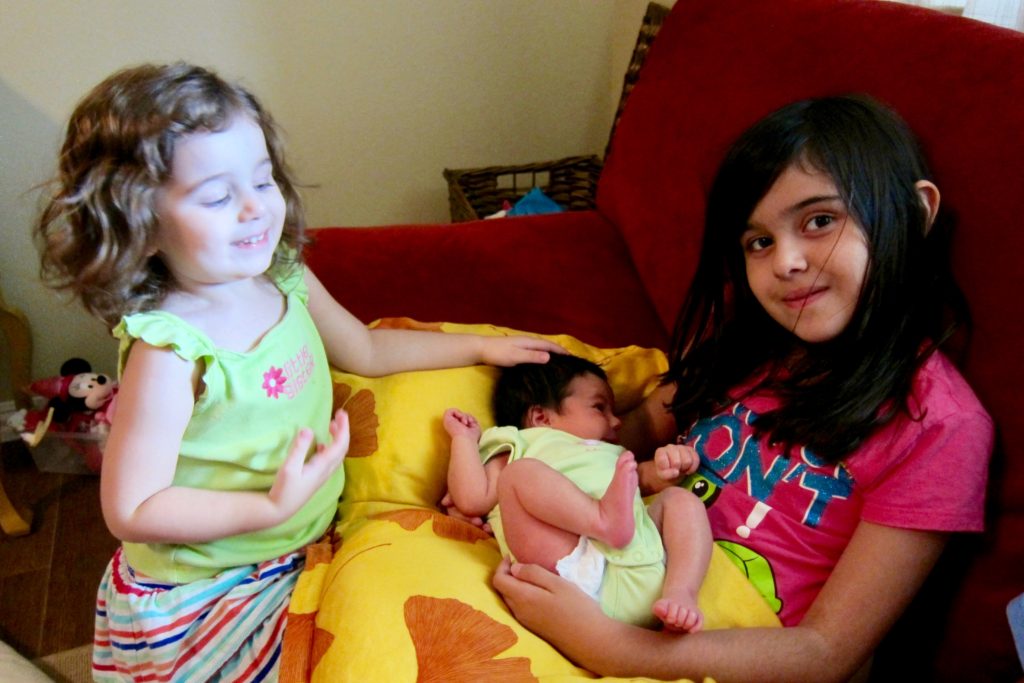 Here are those same three little girls a couple years earlier. Astrid is holding new born Sabine while Blythe is looking at their baby sister with delight.
Over 2018 New Years Larry and Patricia visit their son Brad and wife in Austin Texas. And Larry with the help is his little granddaughters Blythe and Sabine is mixing up chocolate chip cookies. See the empty Nestles chocolate chip bag on the table? The recipe is on the back of that little bag, just in case you want to make some for your family.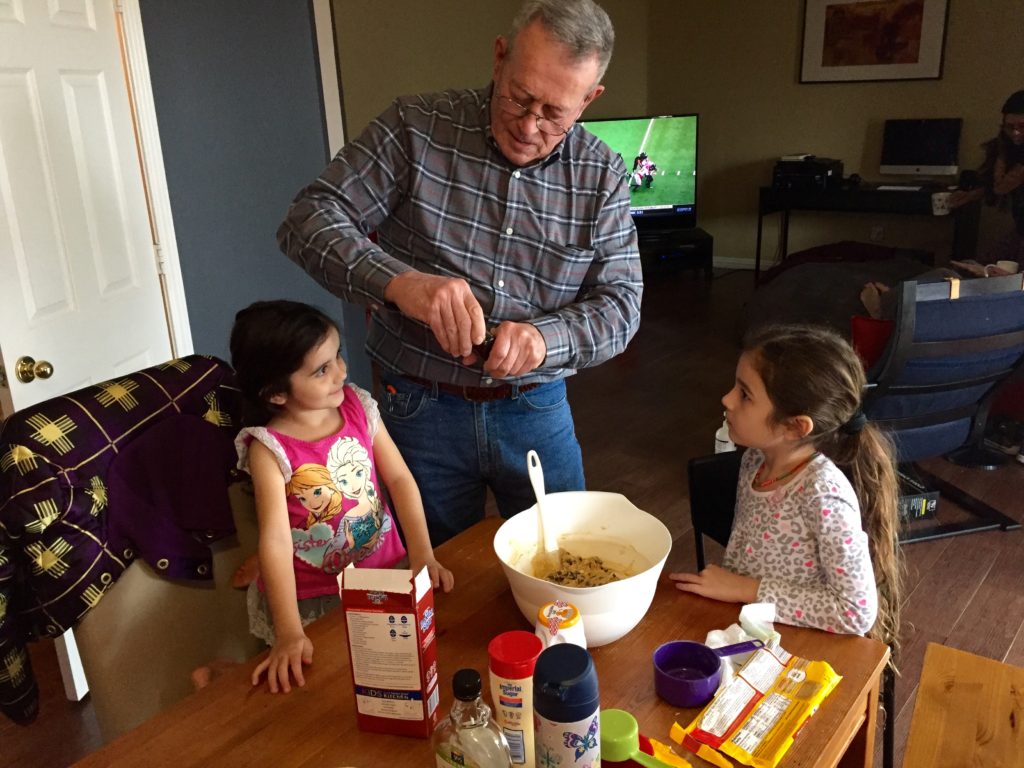 And here you can see little Blythe giving her Grandpa Larry a helping hand preparing the cookies ready for the oven. And the when baked…..yum yum!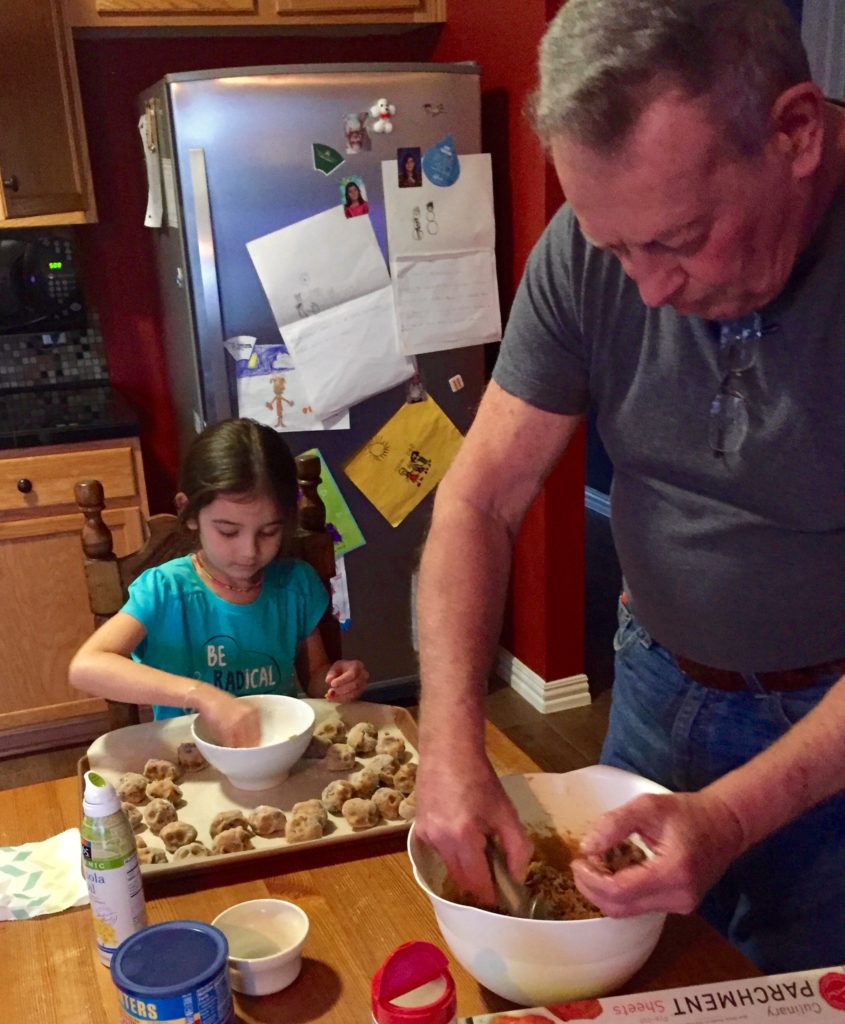 Brad along with Blythe and Sabine taking gifts as they go to visit Patricia's sister.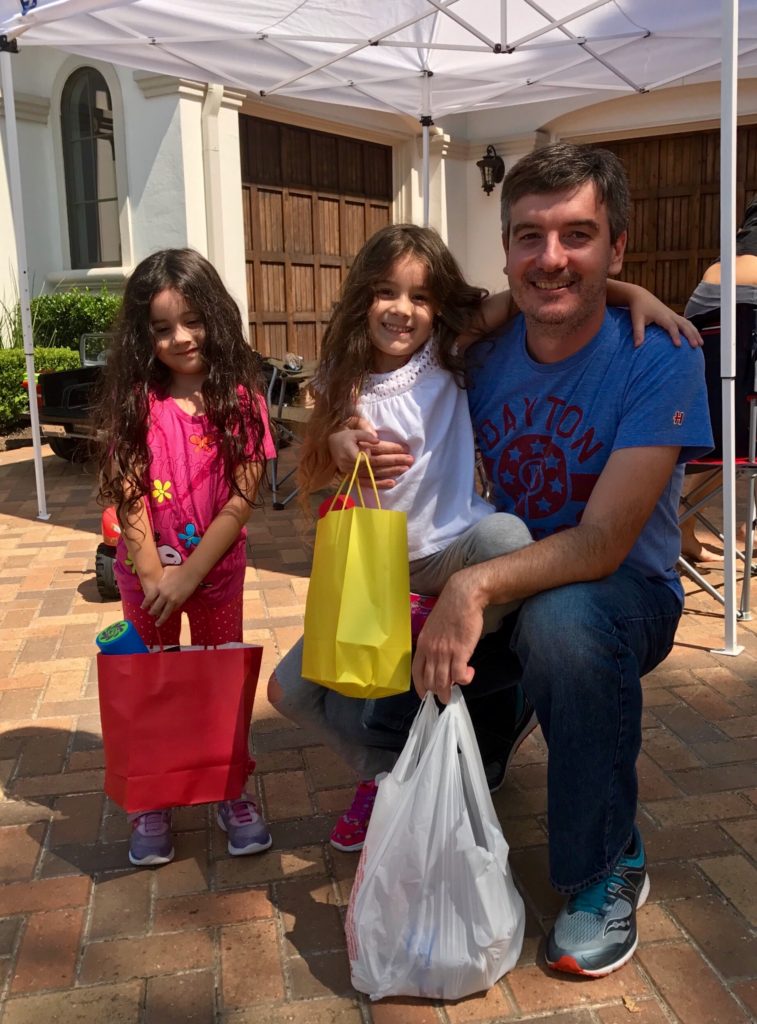 Have a look-see at this beautiful wedding picture of Larry and Patricia's youngest son Todd and his beautiful bride Jessica with all the family.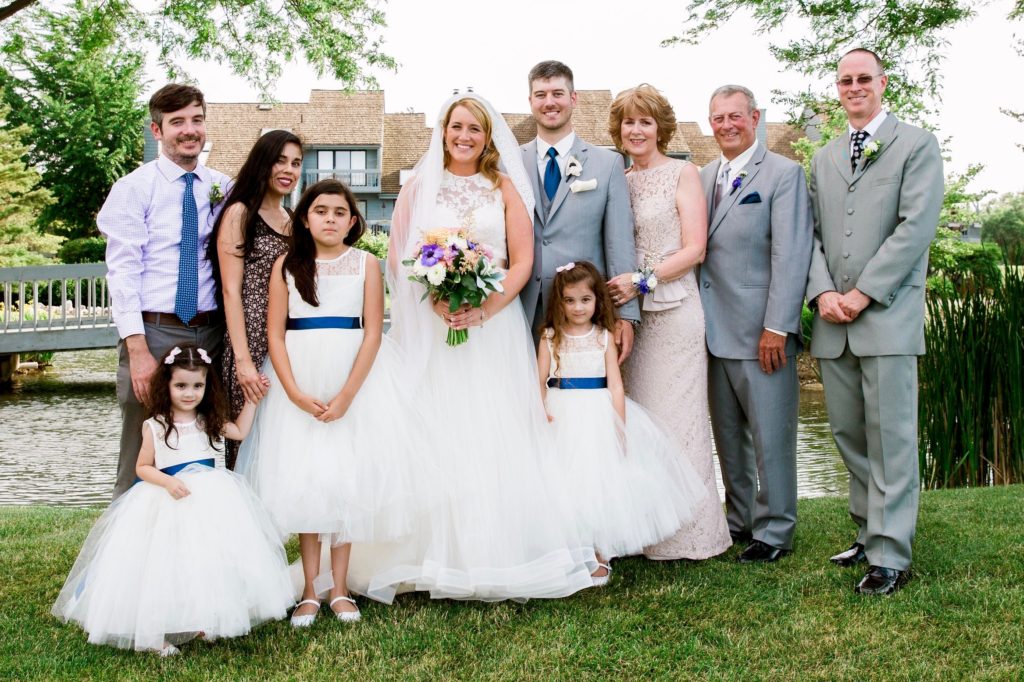 Brad, Tanya holding little Sabine's hand, Astrid, the beautiful bride Jessica and the handsome bridegroom Todd, little Blythe, Patricia, Larry and their first son Greg.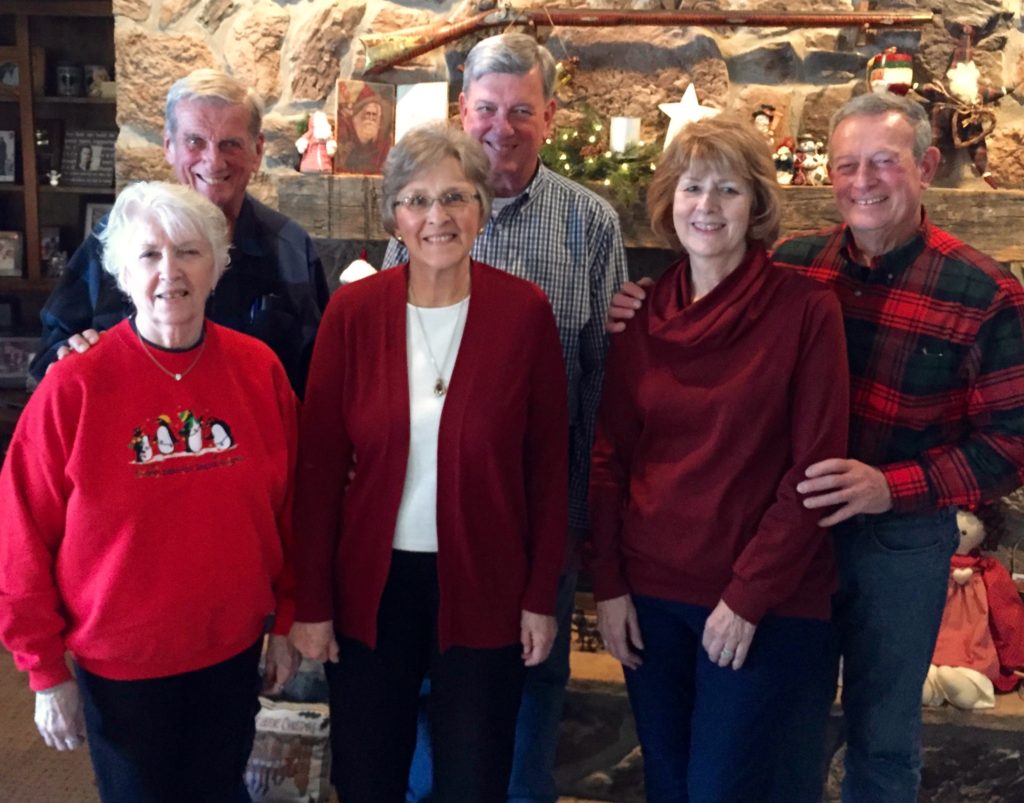 I can't finish this story without showing you, pictured above, the Gardner sons with their wives, Phil and Nancy…Steve and Karen….Larry and Patricia. Family of my sister Bobbie (Hazel) and her husband Harold Gardner.
And last but most important of all my beautiful sister Bobbie cutting roses at her rolling hills country home just north of Columbus Ohio.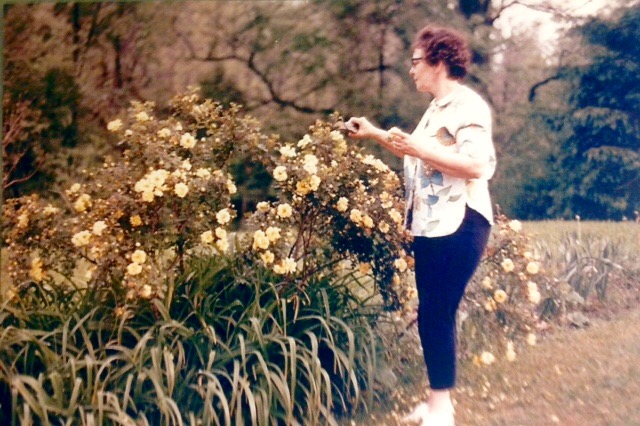 If she could look down from heaven and see this little story she would be BURSTING WITH PRIDE.
FRF❤️