Dillon is a little town in the valley between two mountain ranges in the south western most corner of Montana.
My daughter Meredythe and her husband Joey Wedding are there for a six month winter. They went out in the woods and cut down their Christmas tree.
Pretty good deal, HUH?
So……..I'm going to show you their special Christmas decorations there in the beautiful snow covered Rocky Mountains.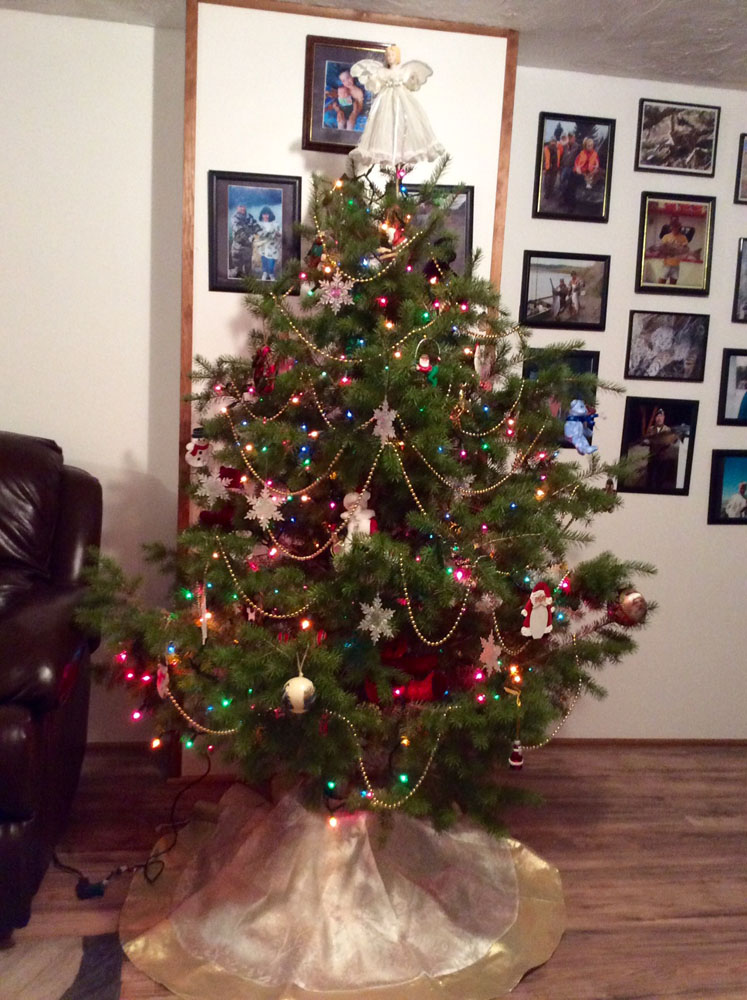 The tree from the Montana woods! You like???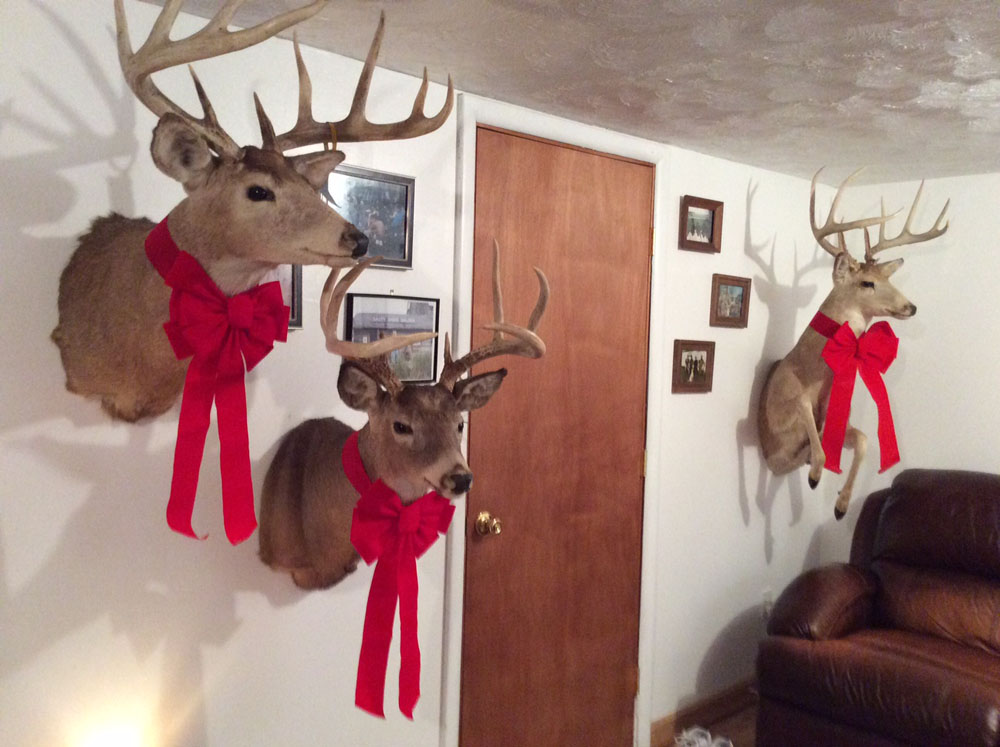 From Joey's hunting.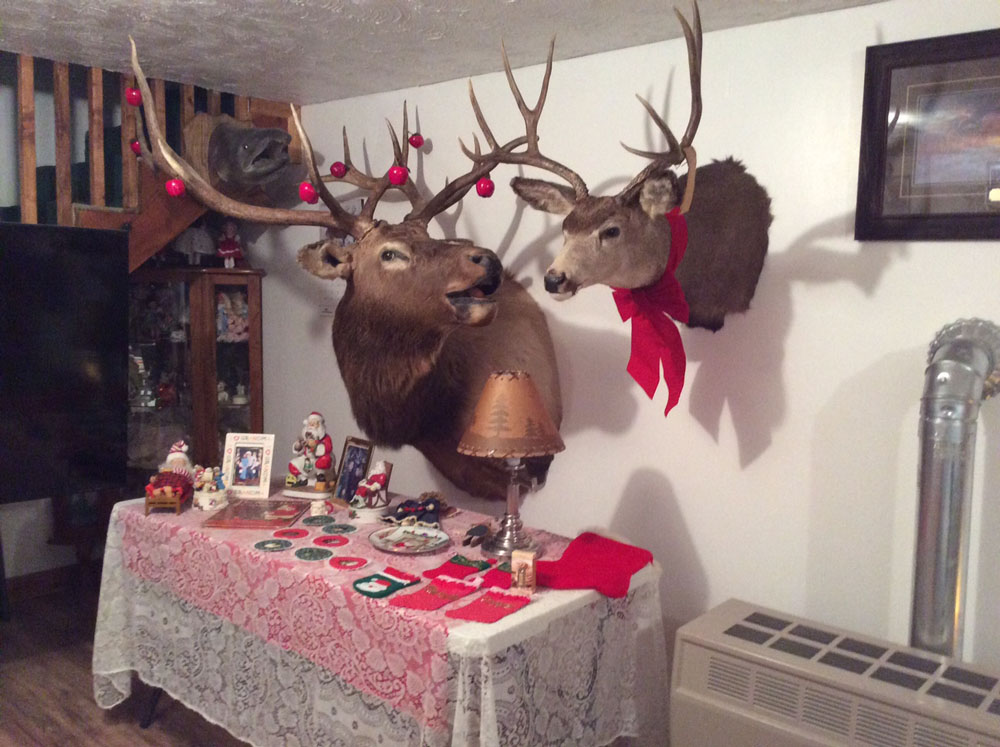 And more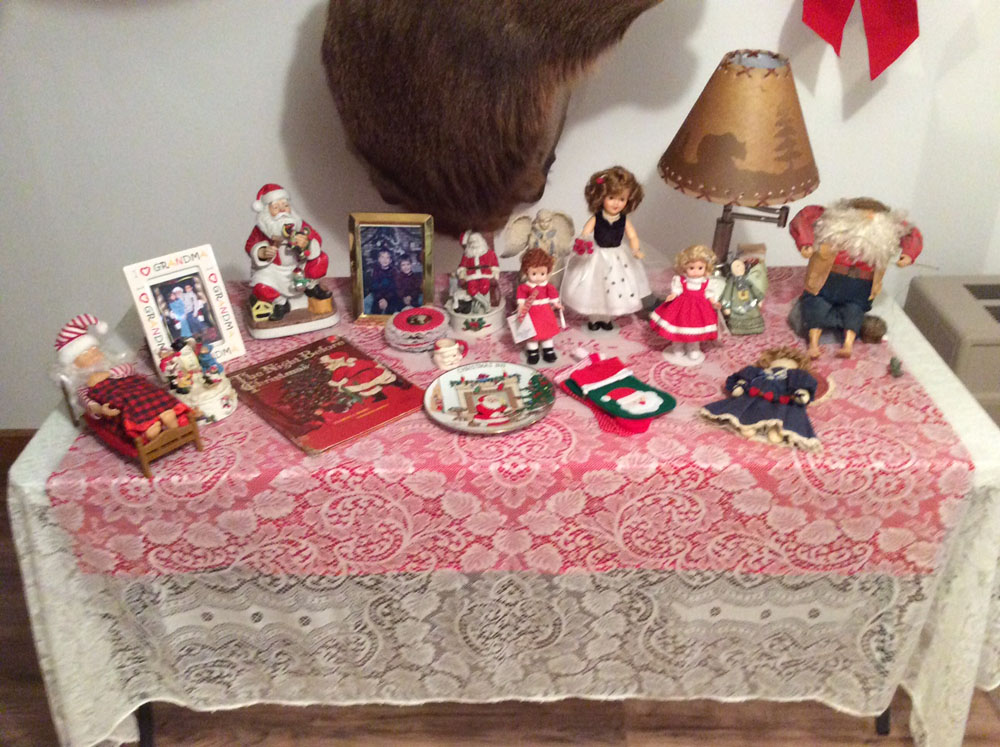 Meredythe's collection of treasures. A very old Shirley Temple doll, two Madame Alexander dolls, the Christmas plate in center of the table a treasured gift from her sister Carole Suzanne Smith (Susie) who we lost with cancer.  Meredythe said she is going to put cookies on that plate. Maybe Orange cookies with orange icing. YUM! YUM!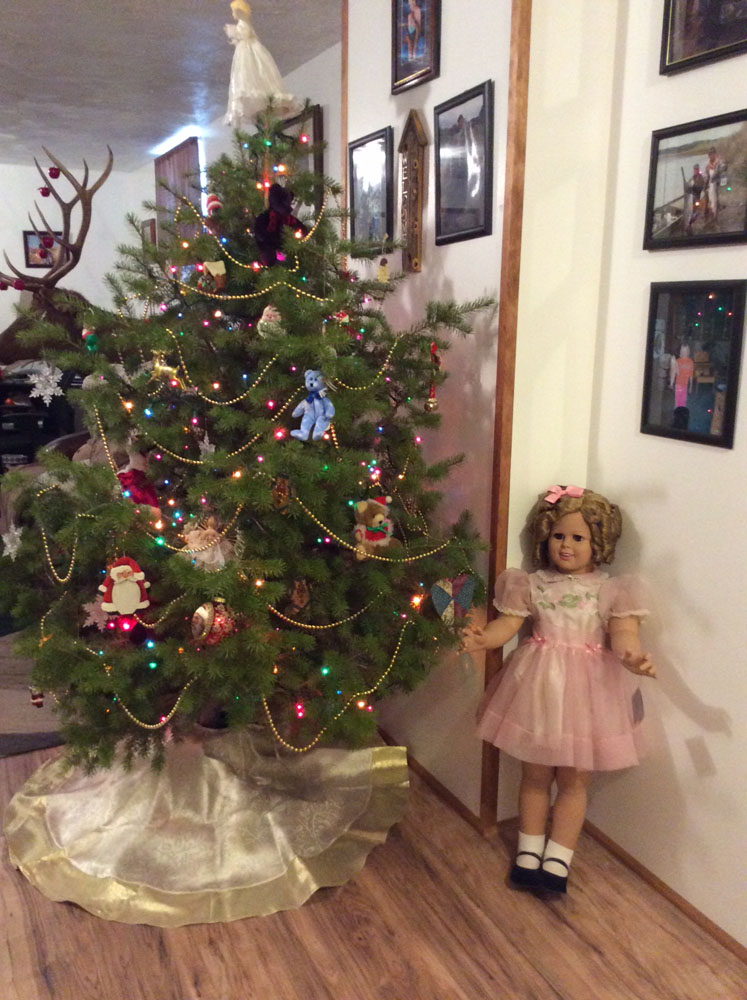 Looks like a little girl standing there doesn't it? It is a large Shirley Temple doll from my collection that I gave to Meredythe.
This is my Christmas in Montana story especially for you. Hope you enjoyed!
FRF ❤️