They have a condo winter home in Bird Bay Village which has over a thousand condo homes of many description. Two three story buildings, bay houses, villas, houses, several two story condos.
Winding roads run through this beautiful area with many trees, bushes, and flower beds. And there are several swimming pools and lakes here and there.
Debbie and Tom where my neighbor's and lovely friends for several years before I moved to Ohio to be close to my daughter Pam and her husband Tracy Drake. After nine years in Ohio I am now back in Florida and my friends come too visit this 93 year old, much to my delight.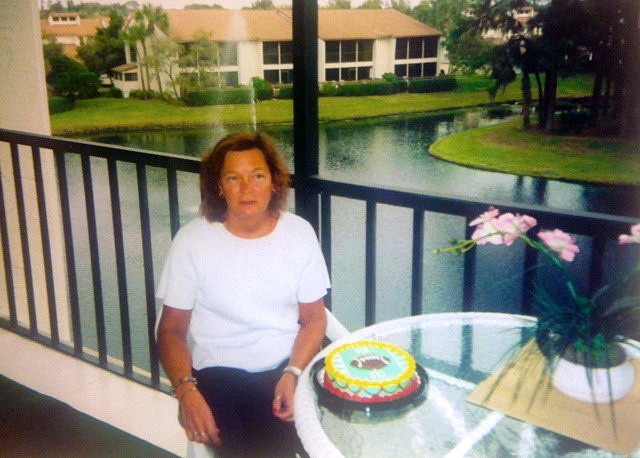 This is from their condo on the third floor of the same building I lived in.
Throughout the year, when they are residing in Venice Florida or their beautiful lakeside home in Tomahawk Wisconsin I continue to receive cheerful cards and emails from them.
Here are the pictures I just received from my friends.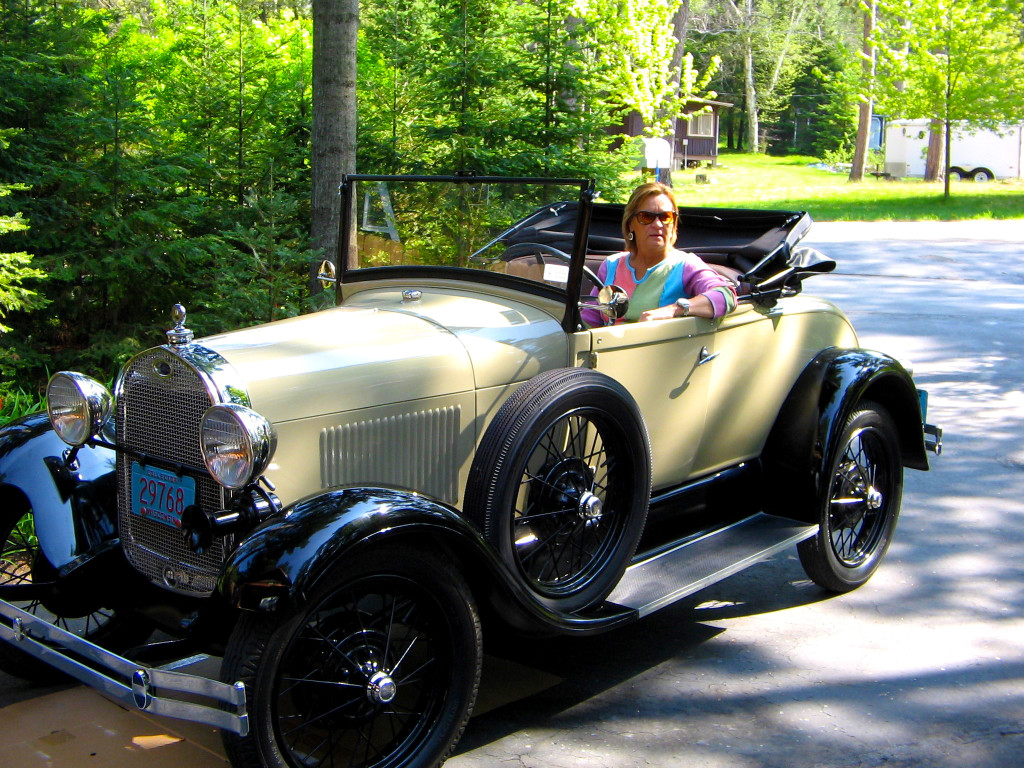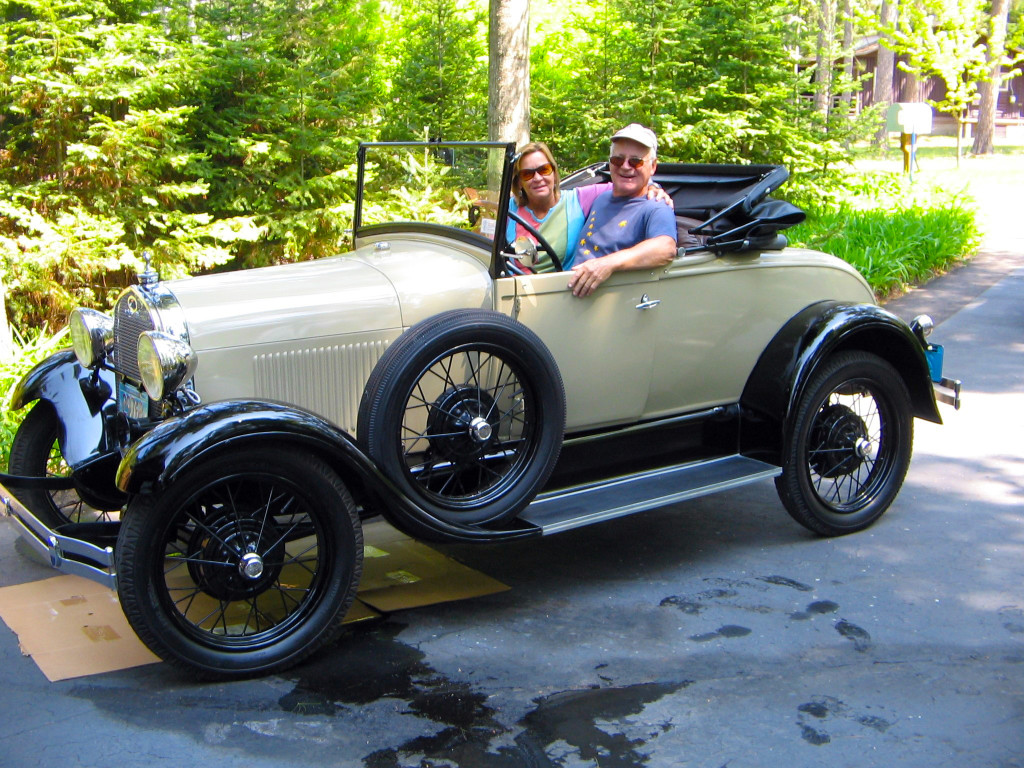 And this is their beautiful Tomahawk Wisconsin home.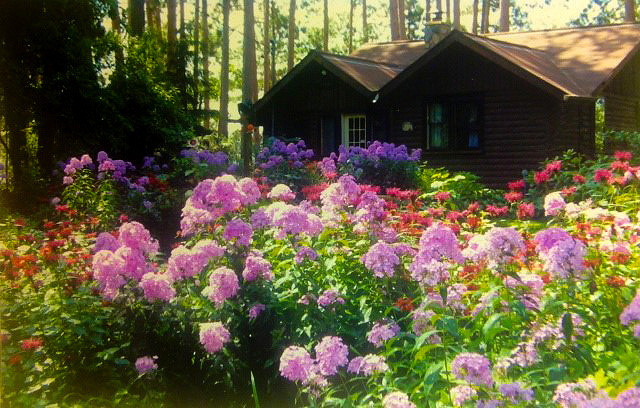 And looking out to the lake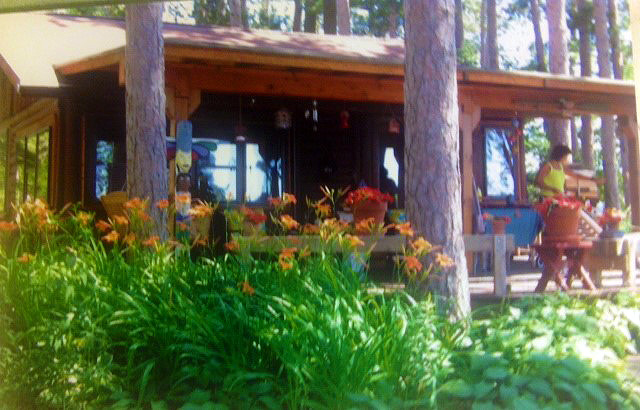 Here you see my wonderful friends as they live the beautiful life. Even though she is legally blind, her signature is on the cards they send me.
This is my latest one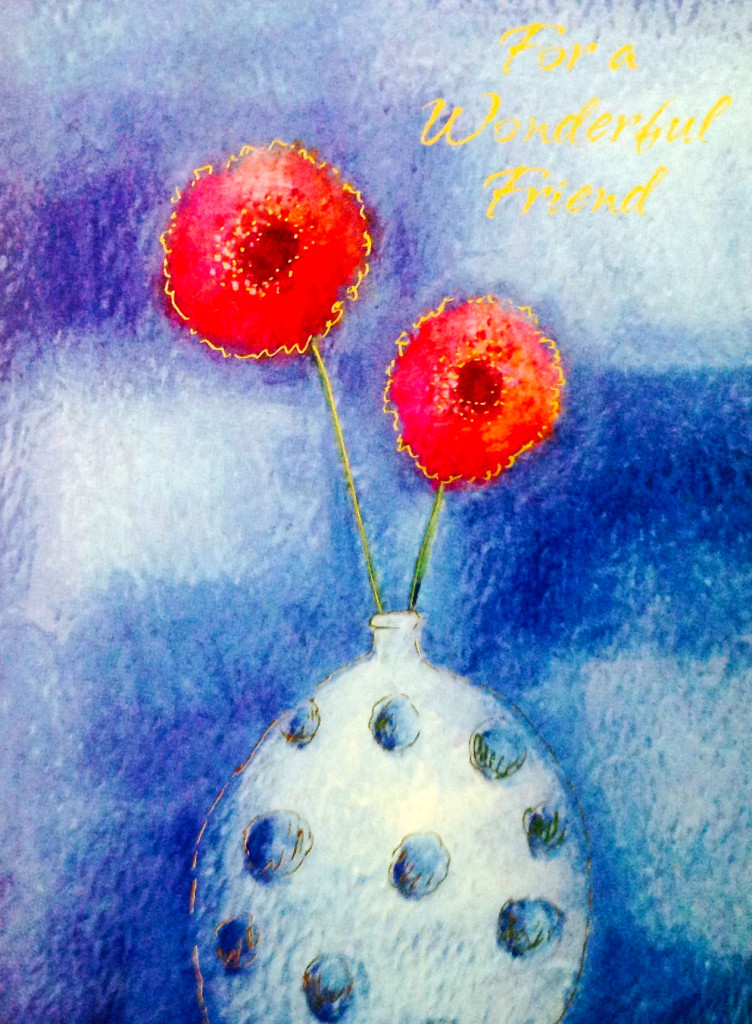 And inside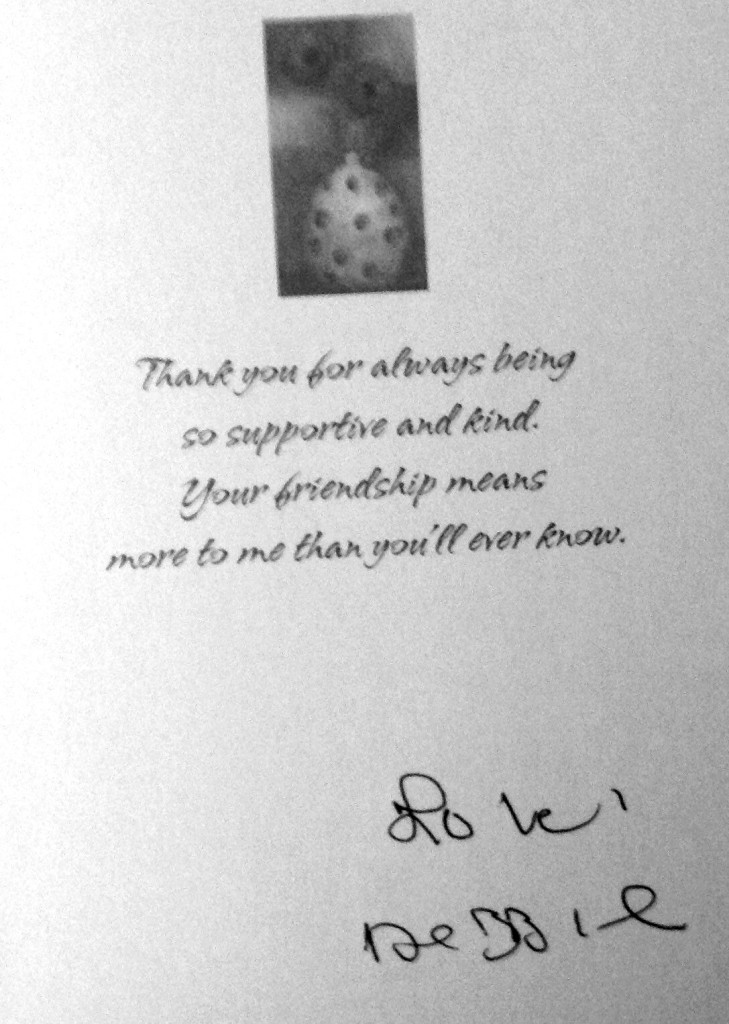 Have you ever seen a card made of wood? Well…….have a look see at this one they sent me.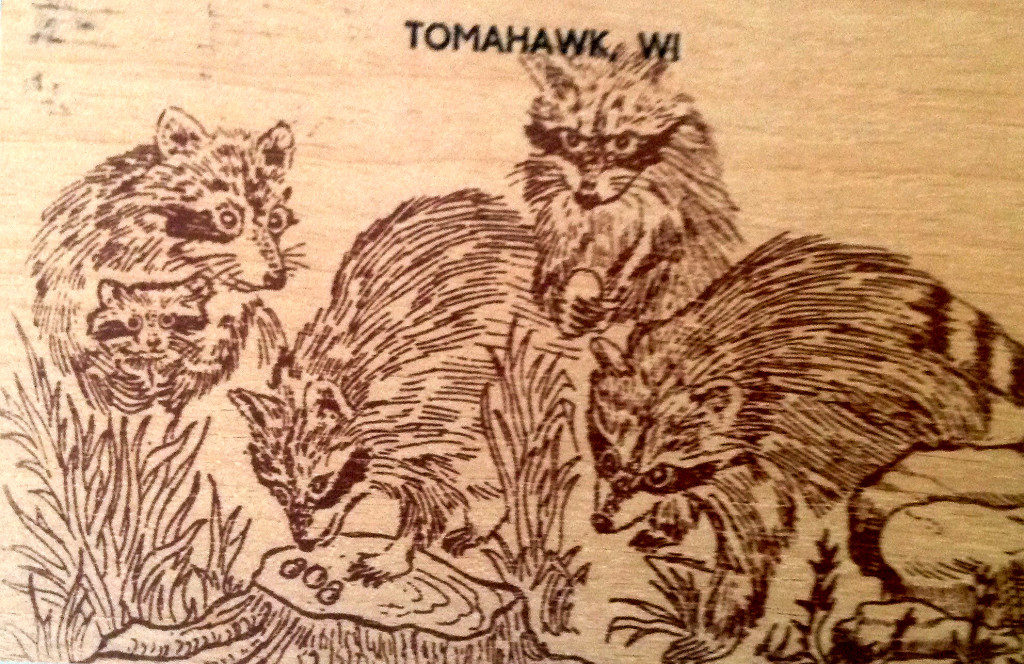 And the reverse side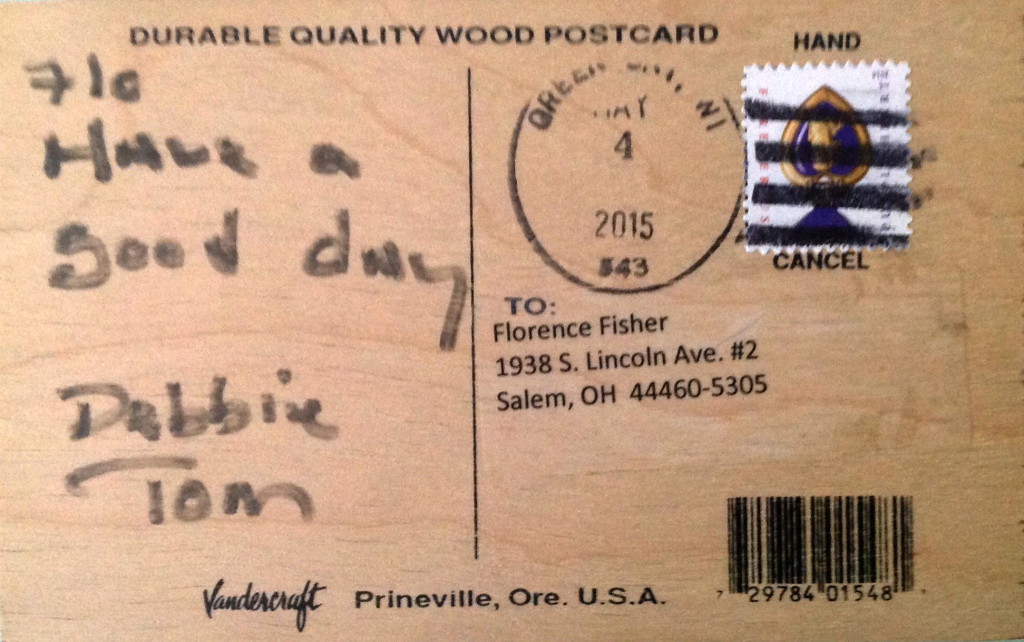 You can understand why I treasure these dear friends. I AM VERY FORTUNATE!!!!!!!
FRF ❤️