Many lovely people lived in Highland Creek condominiums Salem Ohio and were my friendly neighbor's the 10 years I lived there from April 25 2006 until September 10 2016.
Wilma and her husband Robert Grams came to my door with a 100 year old doll given to them by his Aunt. It was "Flo, will you make a new dress for this doll?"
I showed them beautifully dressed dolls from a doll magazine I had and ask them to show me a doll dresses they liked. Robert picked his choice. We went together to a store to purchase the materials and trimmings I would need that cost considerable and they paid the bill.
I cut my pattern from tissue paper and made the dress. I cut a pattern for a ruffled half slip and pantaloons that came with three rows of ruffled lace to below her knees.
I followed with a big brim bonnet and booties lace trimmed and ties with satin ribbon. I placed a flower on the brim of the hat and tied it with a satin ribbon.
As I made each of these items I found I needed things and trimming, lace, satin ribbons the flowers for the hat that we had not purchased but I had these items in my box of sewing supplies so I added my own things to my sewing to give everything that professional look.
And this is my finished project: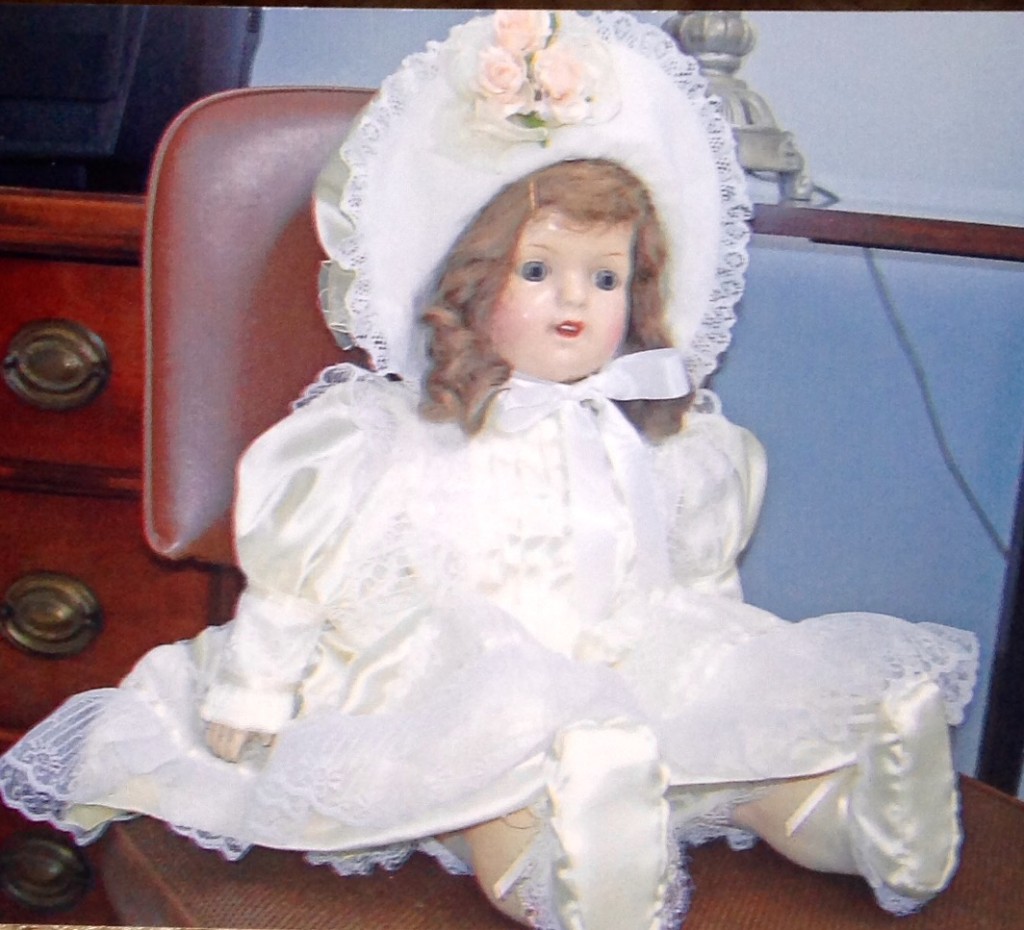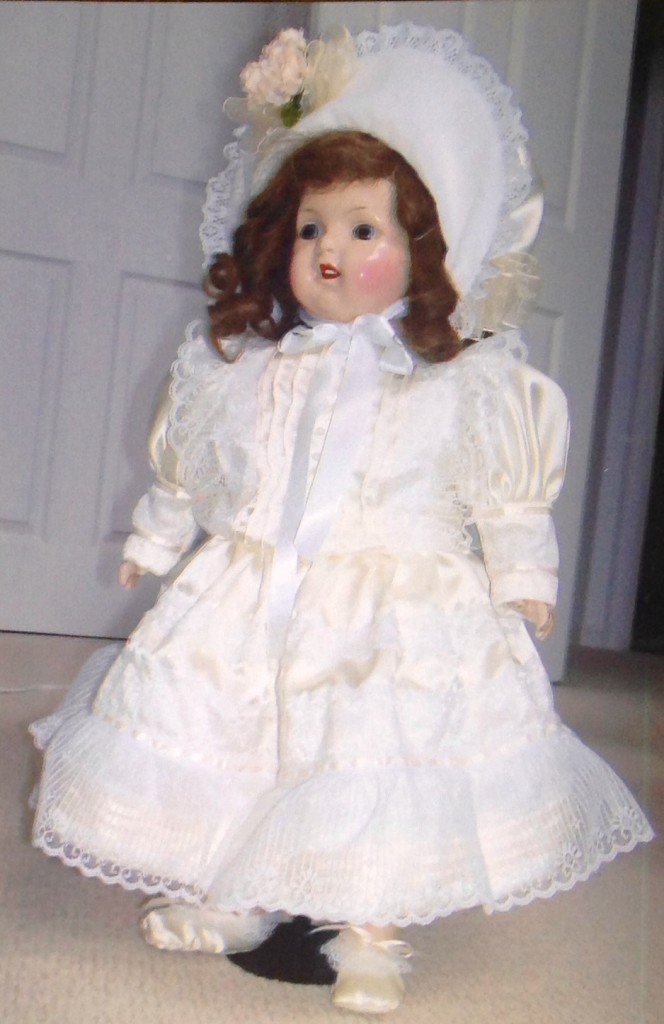 Wilma and Robert were delighted with how beautiful their 100 year old doll now looked. Wilma purchased a white knit baby blanket to wrap her. They were taking Roberts Aunt to a Florida vacation and brought her to my home to meet the person who had dressed that doll. His Aunt was so pleased to meet me and told me how she loved the way I had dressed her doll.
And SURPRISE….. they wrapped the beautiful knit blanket around the baby doll and……………
TOOK HER TO FLORIDA WITH THEM……………………..
FRF❤️