While defying our father's wishes, my sister Bobbie managed, with great courage on her part,  to graduate from York Center High School. She married, the love of her life, Harold Gardner from Columbus Ohio where they moved into a very nice home just a few blocks west off north High Street in Columbus.
A little side line. When I was invited to that home for a Sunday dinner, my sister Bobbie had made the best chocolate cake with chocolate icing that I had ever tasted. She gave me her recipe and I used that recipe to make a cake for our father who loved it so much he would often ask me to make him another one. I don't think I ever told her that and I wish so much I had.
Now back to the drawing board! They soon had three little boys, Phillip, Steven and Larry who my sister was so determined to have graduate from college that she started a college savings account for each of their sons when the boys were very small. On their Christmas tree these three little boys would find an envelope with a check enclosed for each to add to his college  bank account.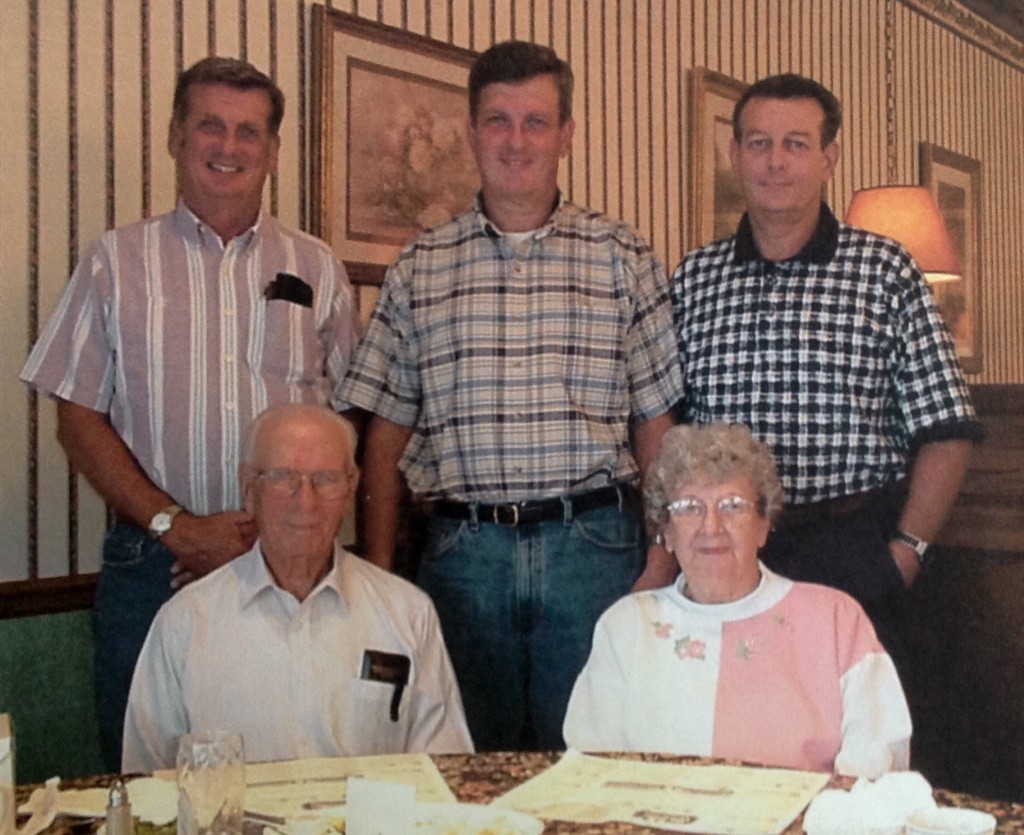 Seated Harold Gardner and My sister Bobbie Gardner
Standing Phillip, Steven, Larry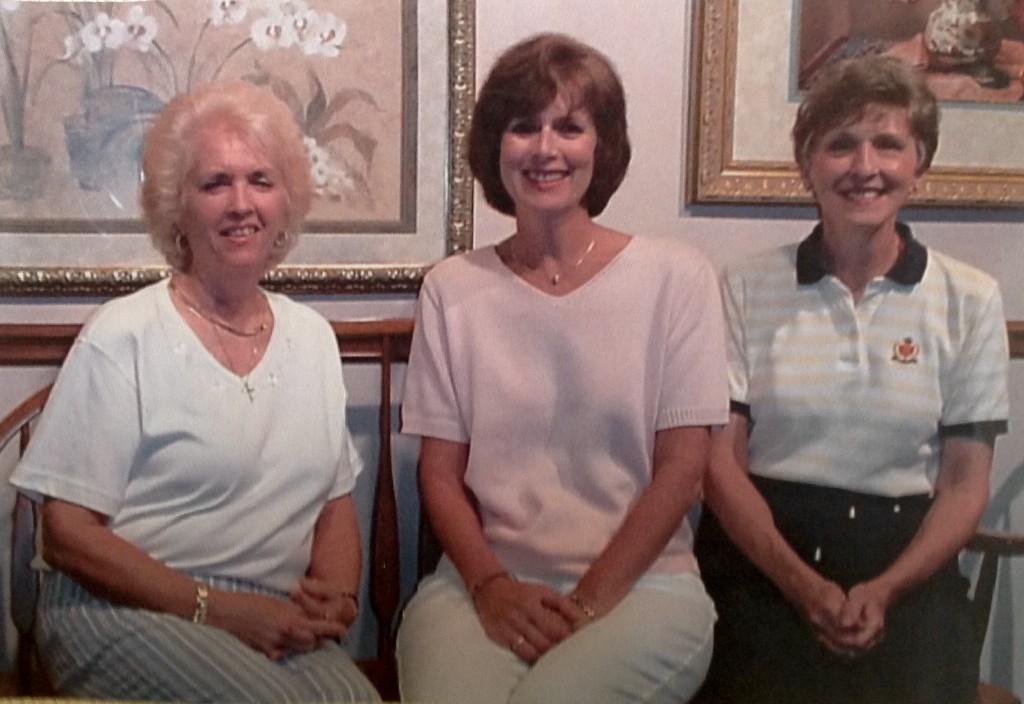 And here to complete the family, their wives, Phillip's pretty Nancy, Larry's looks like a movie star Patricia, Stevens adorable Karen
Phillip graduated from Ohio State to become a Columbus High School teacher, Steven received his PHD from Ohio State and was a professor at Youngstown College in Ohio, Larry graduate from Ohio State with a degree in Metallurgical Engineering and worked for Sandusky International.
So you see my sister Bobbie's three sons each actually out-did her dreams for them, which absolutely delighted the parents, Harold and my sister Bobbie Gardner, of their three intellectual sons.
WHO COULD ASK FOR ANYTHING MORE????????
FRF ❤️