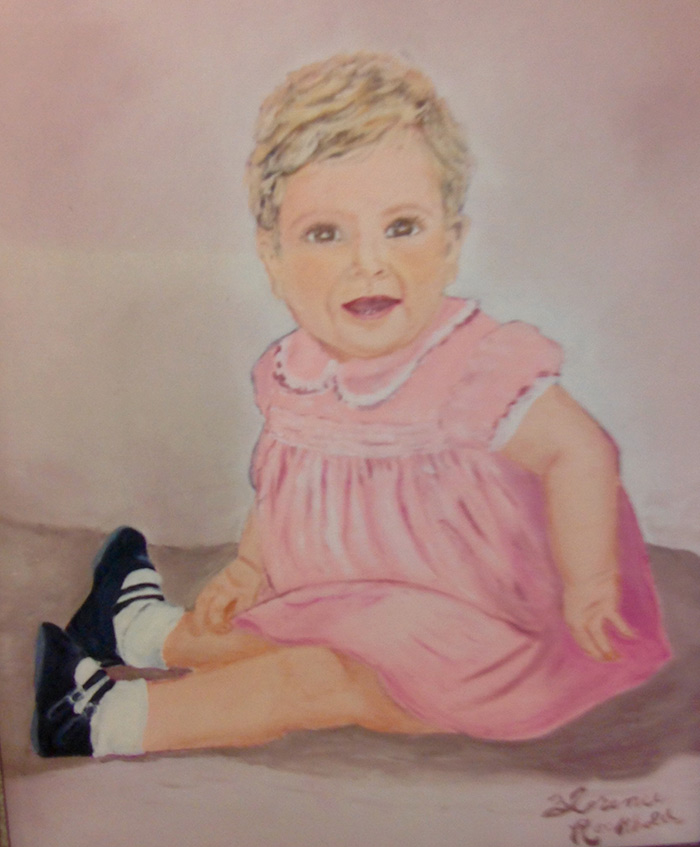 Portrait of baby Jodi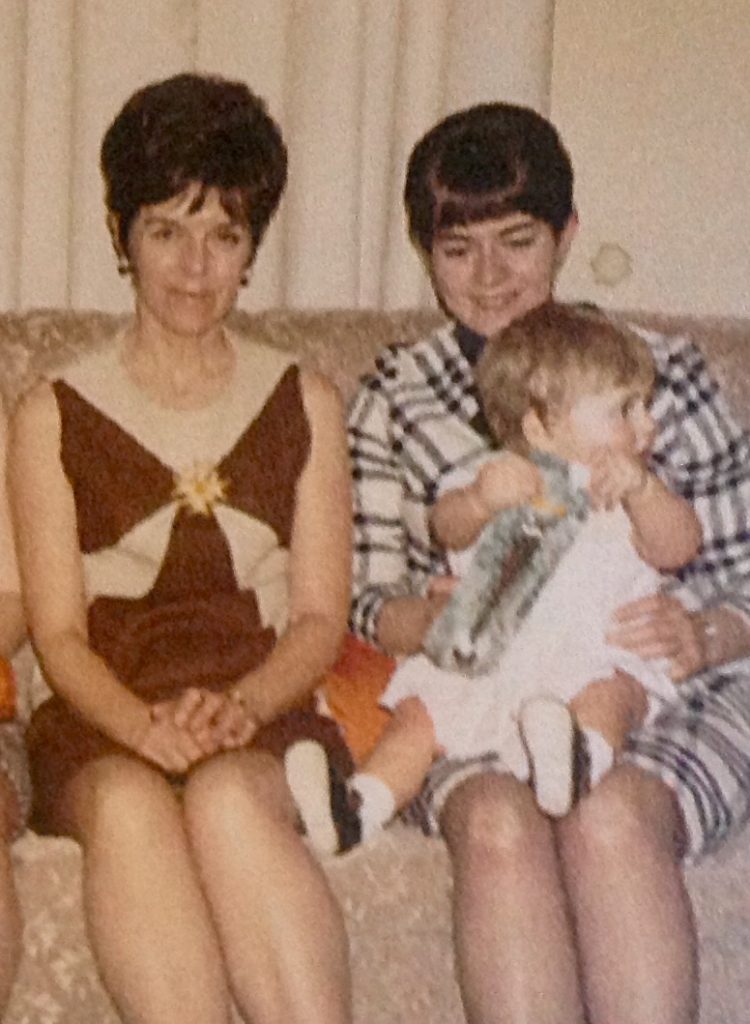 Can you tell who those people are? The three of us, Meredythe holding baby Jodi and Jodi's gramma Flo/me at my sister Fannie Hoffman's beautiful country home for a bridal shower. That was 50 years ago. Jodi will be 51 years old March 26. Where has all that time gone?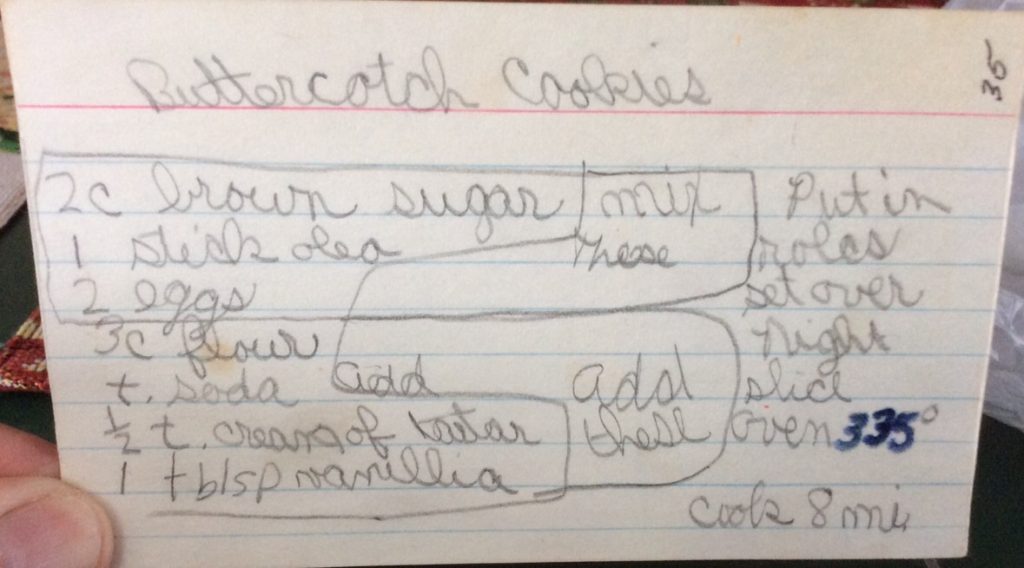 Jodi's recipe for making butterscotch cookies, in her childhood hand writing. This is a precious keepsake.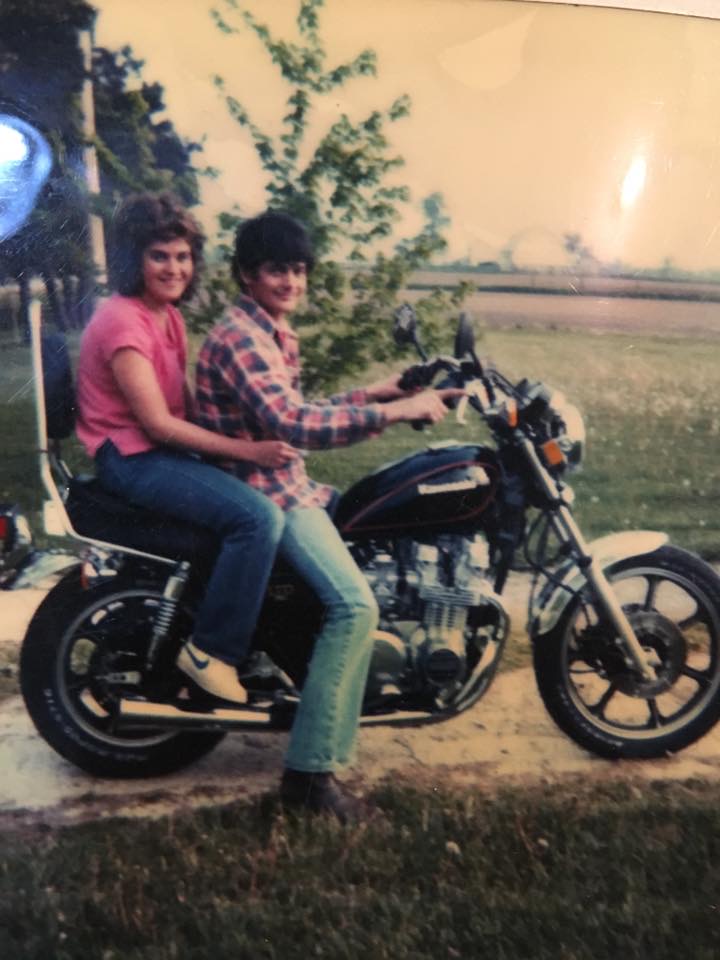 All grown up now, as she goes for a spin on his motorcycle with her boyfriend Dean Carpenter.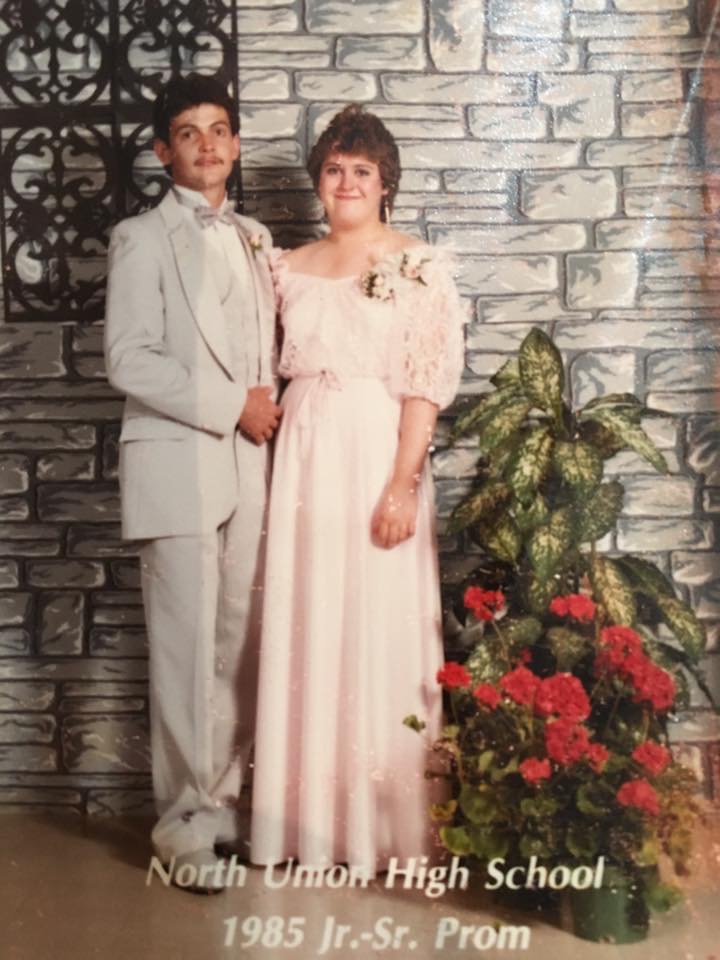 Now it's dress formal for the prom and dance the night away.
When they decide to marry, it's a flight to Los Vegas for a chapel wedding and buy a little farm South of York Center Ohio to make their home.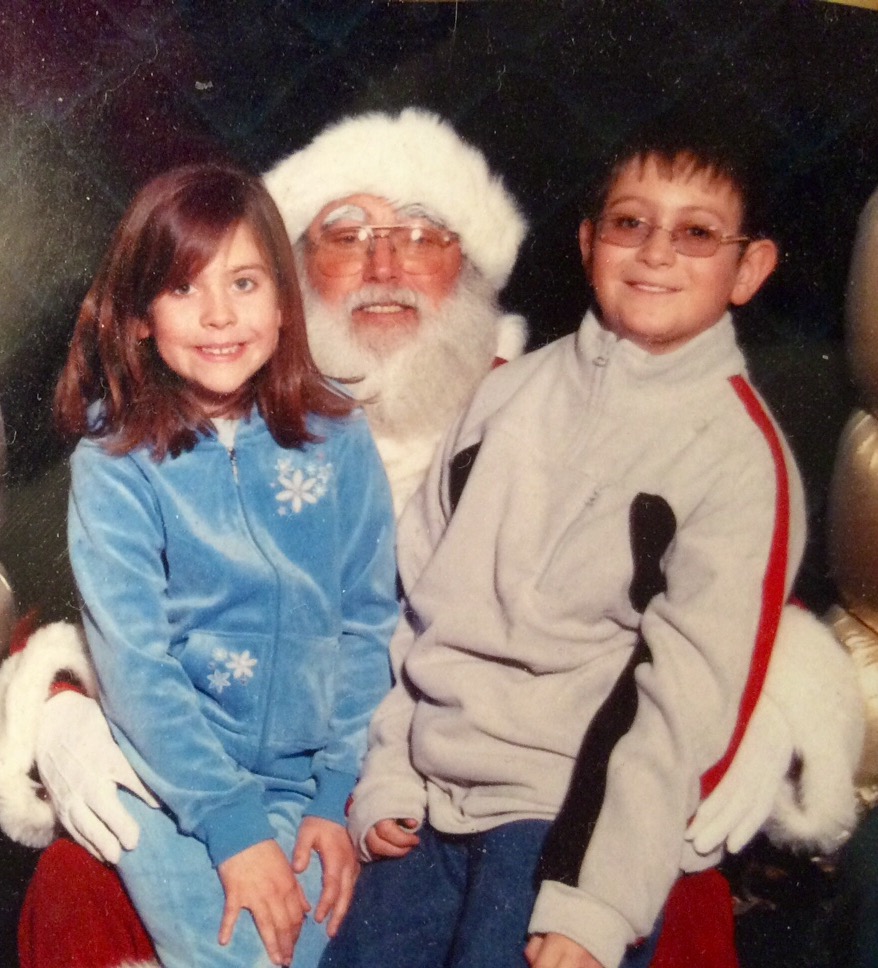 Their adorable children Levi and Holli have just told Santa what to bring them for Christmas.
In just a few years as Jodi starts getting sick they keep trying to find out what it is as the sickness continues to take over more and more of her life. With Jodi's parents help, her mother Meredythe being a registered nurse, they get a doctor who diagnoses her ailment as Multiple Sclerosis.
After being in bed for a couple years at her parents home, Meredythe gets her accepted in a nursing home in Marysville Ohio.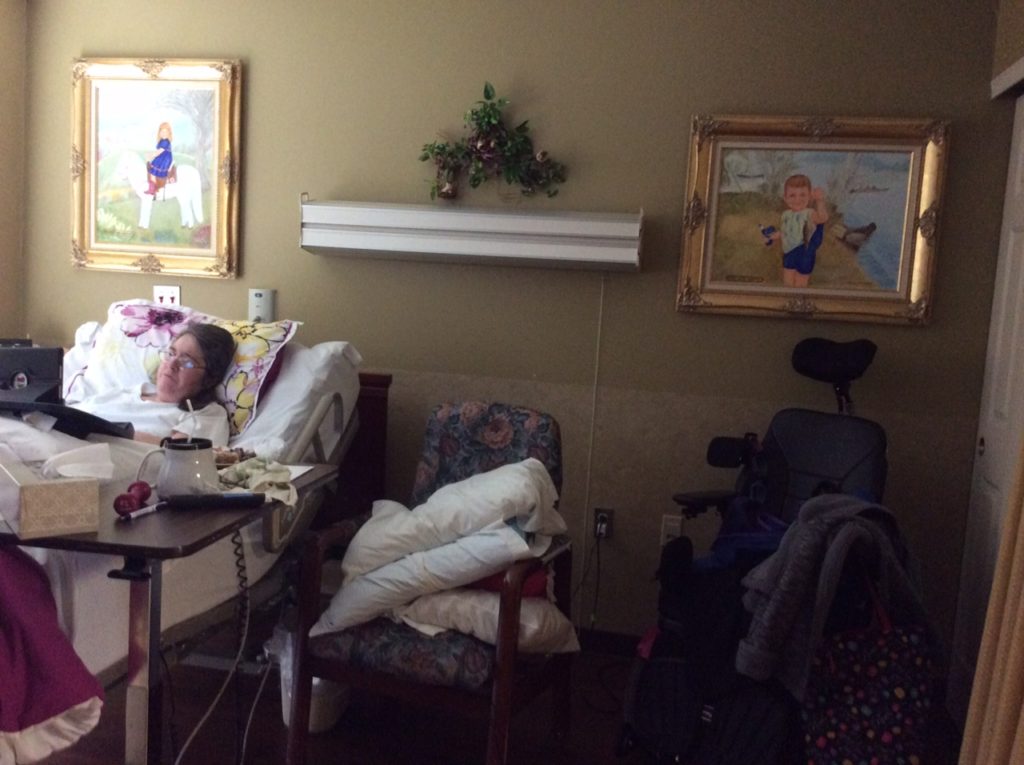 Here she is in Gables Nursing Home. On the wall of her room you see the portraits of her children.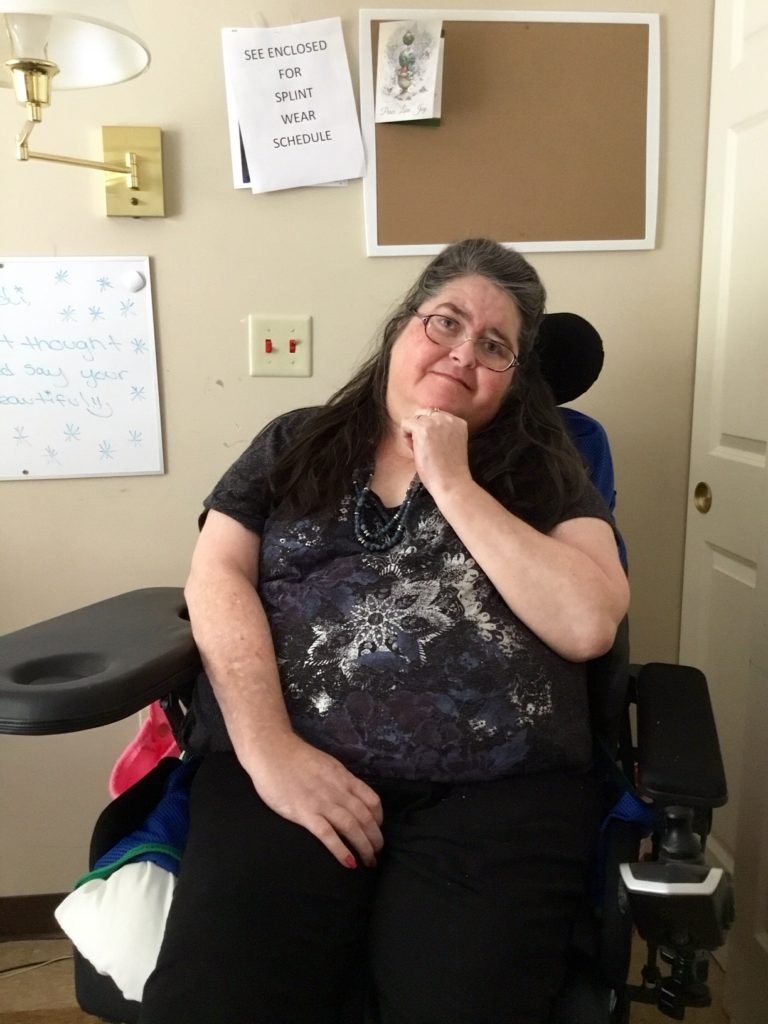 This photo was taken Christmas 2017 by her Mother Meredythe who flew from Dillon Montana to Ohio be with her.
FRF❤️