"How does Alaskan King Crab sound for Mother's Day?" That was my son-in-law Tracy Drakes question. "My stomach has started smiling already." Alaskan King Crab is my favorite entree bar non. YUM!!
My granddaughter Sarah Drake and her friend Ado have come down from Tampa area where they live and work to celebrate her mother Pamela and her grandmother me on our special day.
Sarah, always so helpful, placed a turquoise tablecloth on the lanai table and set it with heavy duty paper plates, little forks for retrieving Crab from the shells and melted butter containers resting in a rack over a tiny lighted candle.
While Tracy is steaming the large crab legs Sarah prepares a spring mix salad with her home made dressing.
In the refrigerator is a Boston creme cake topped with fruit,
Have I forgotten anything? Oh! Yes! Presents!! So we retire to the family room and first we see Pamela's presents.
From her daughter Evin and husband Matt Bender in Bloomsburg Pennsylvania where Evin is a Doctor doing residency and Matt is the owner and operator of Prenault.
This beautiful bouquet shown here…….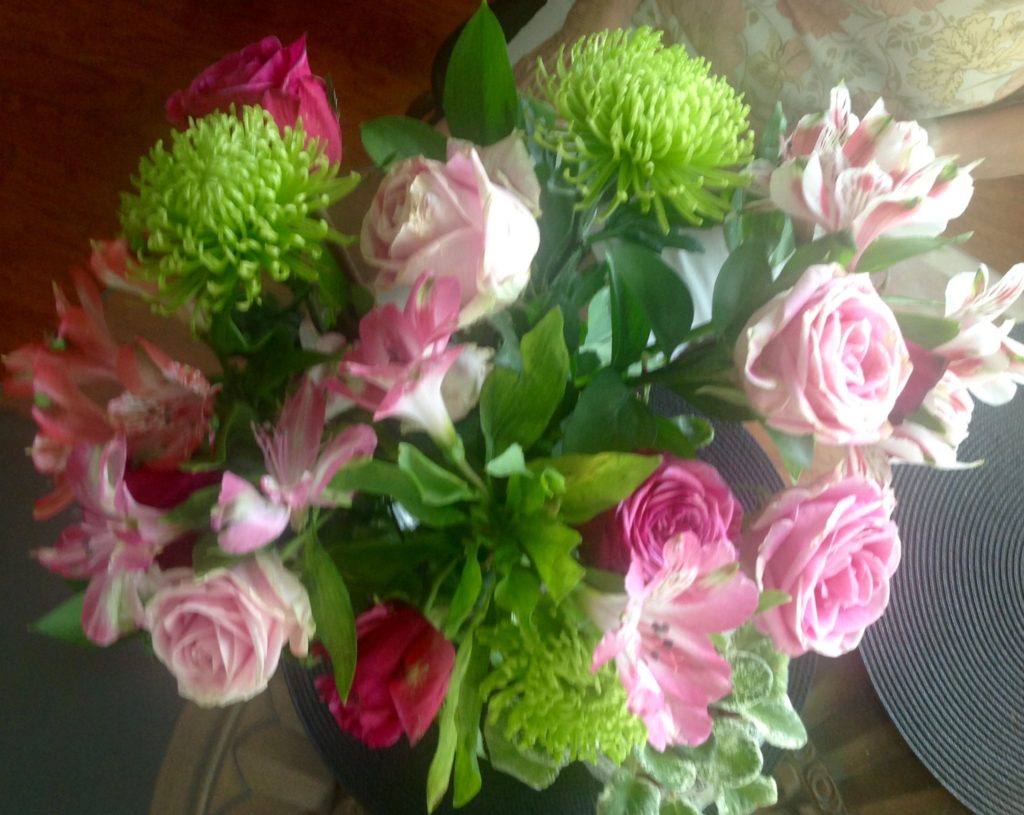 From her daughter Sarah this box of Lindh Chocolates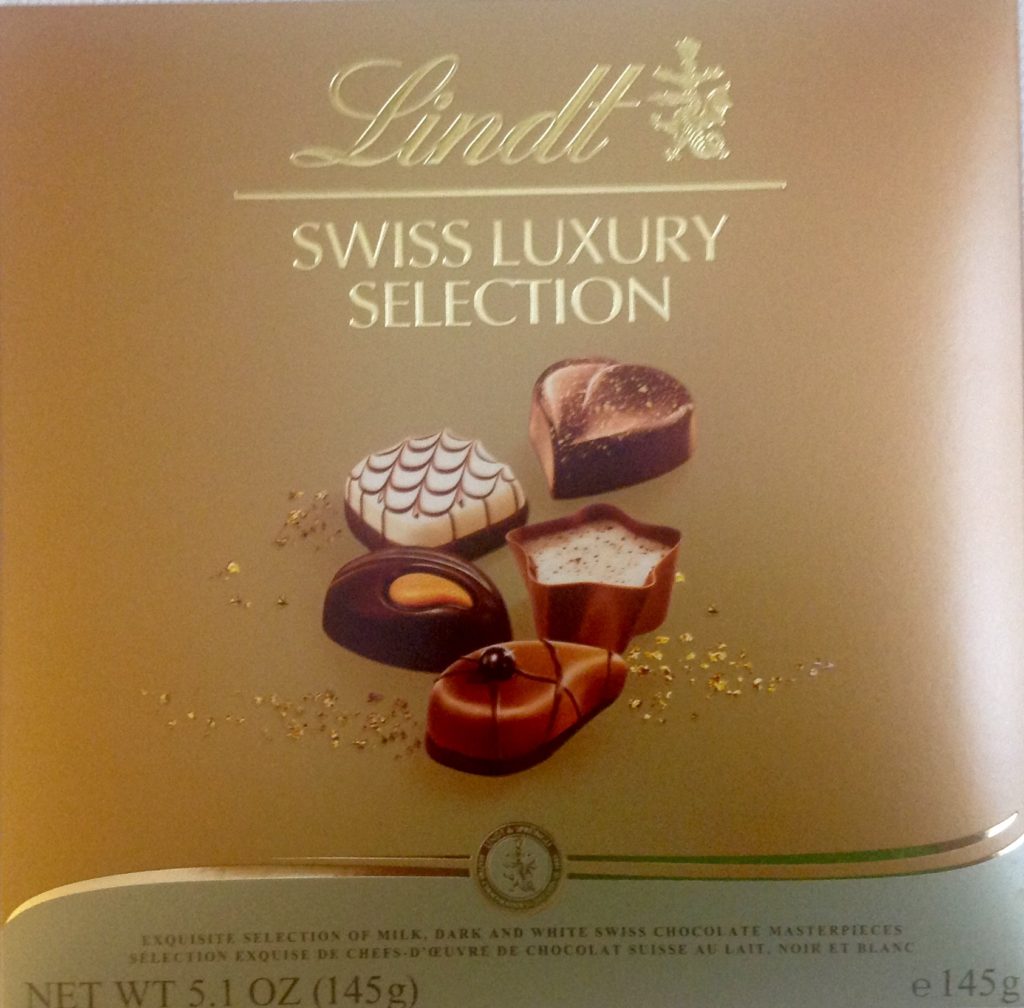 And picture Sarah painted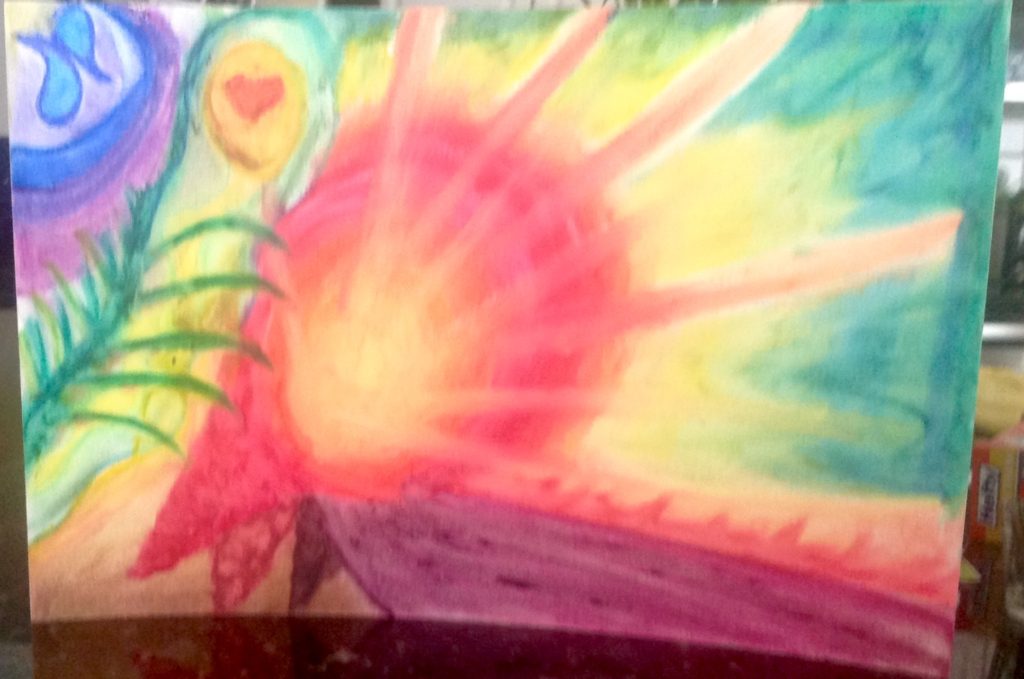 Via mail I had already received a beautiful necklace from my daughter Meredythe, it has a delicate silver chain with a tiny Yorkey dog and a tiny silver heart attached which I am wearing in these pictures.
Sarah was so kind to fasten that necklace on for me, my 95 year old fingers could not manage to do that.
See this close up…….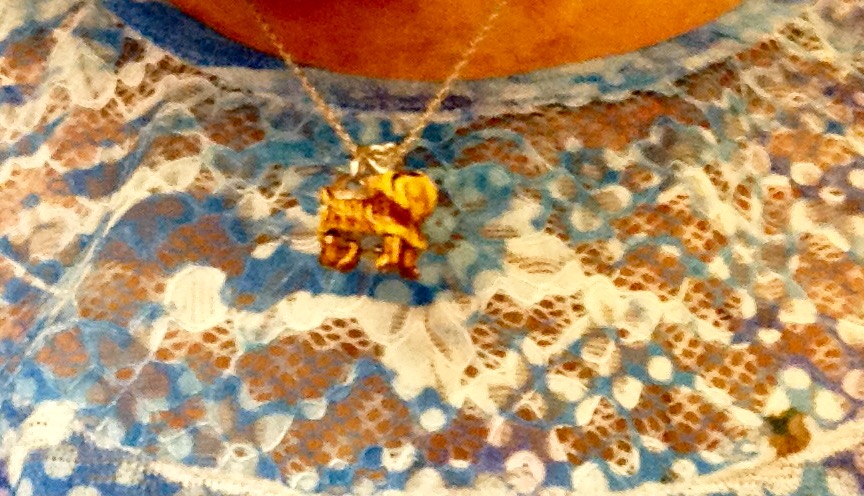 From my daughter Pamela Drake this complete outfit of white hat, pink flowered blouse, pink below the knee shorts and pink shoes.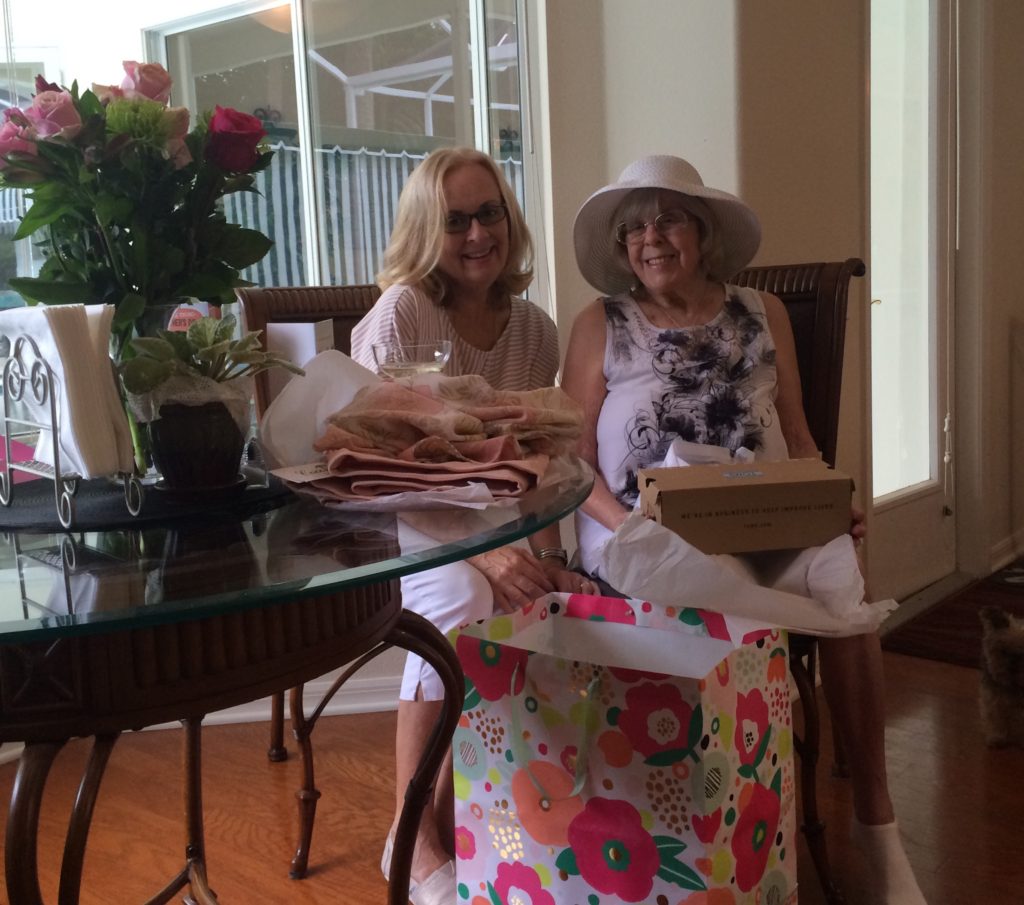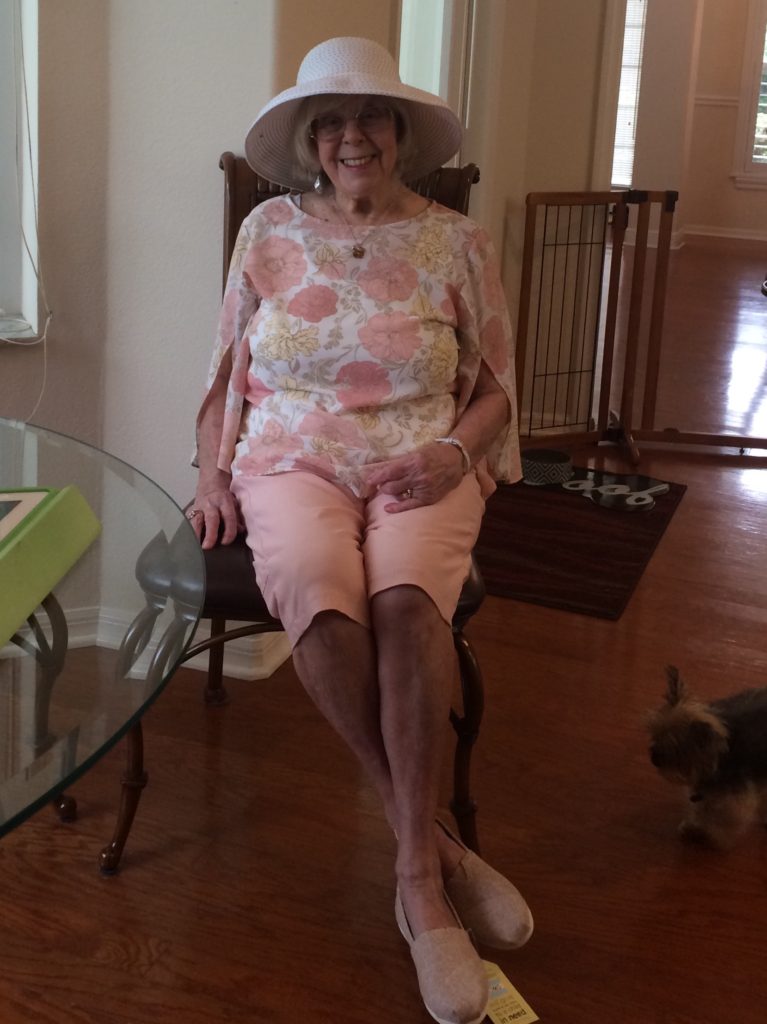 A box of Lindh chocolates for my sweet tooth from Sarah.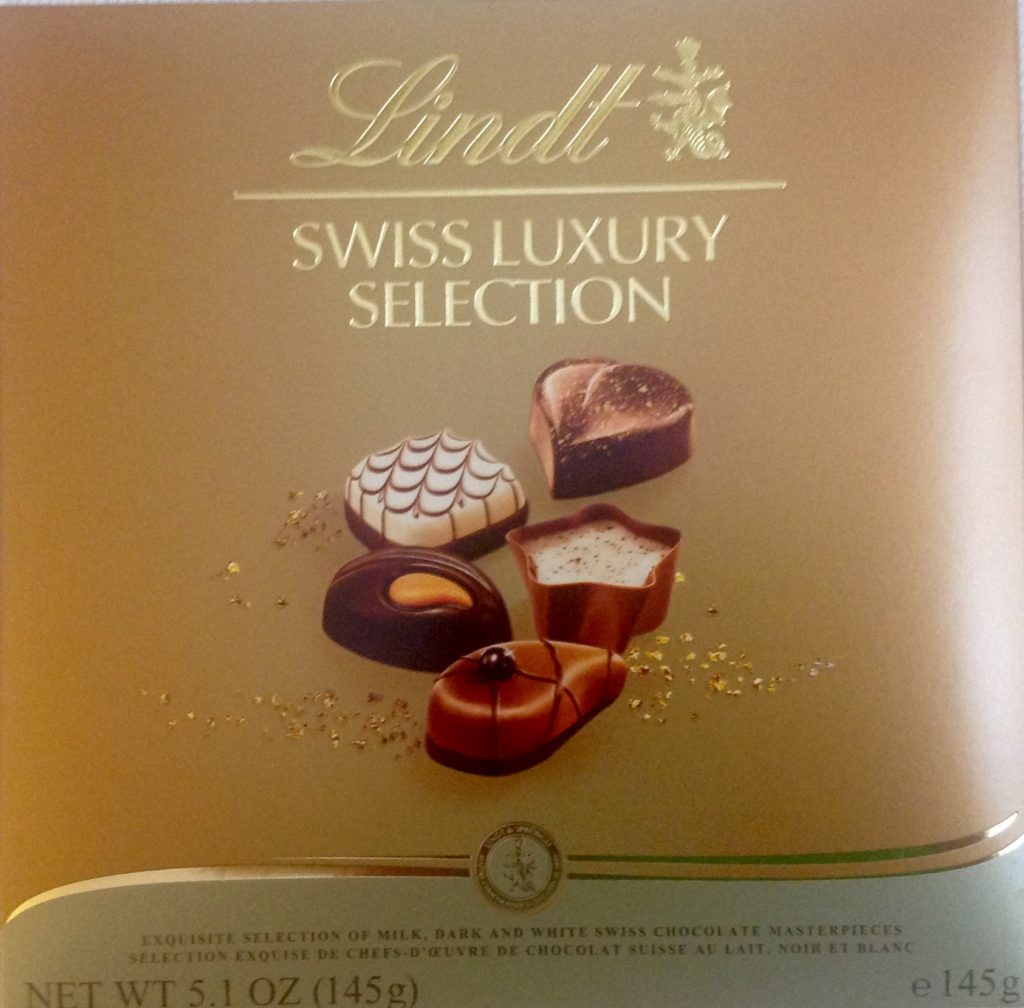 Card from my daughter Meredythe and husband Joey Wedding at Catawba Island Port Clinton Ohio their six months of summer Home.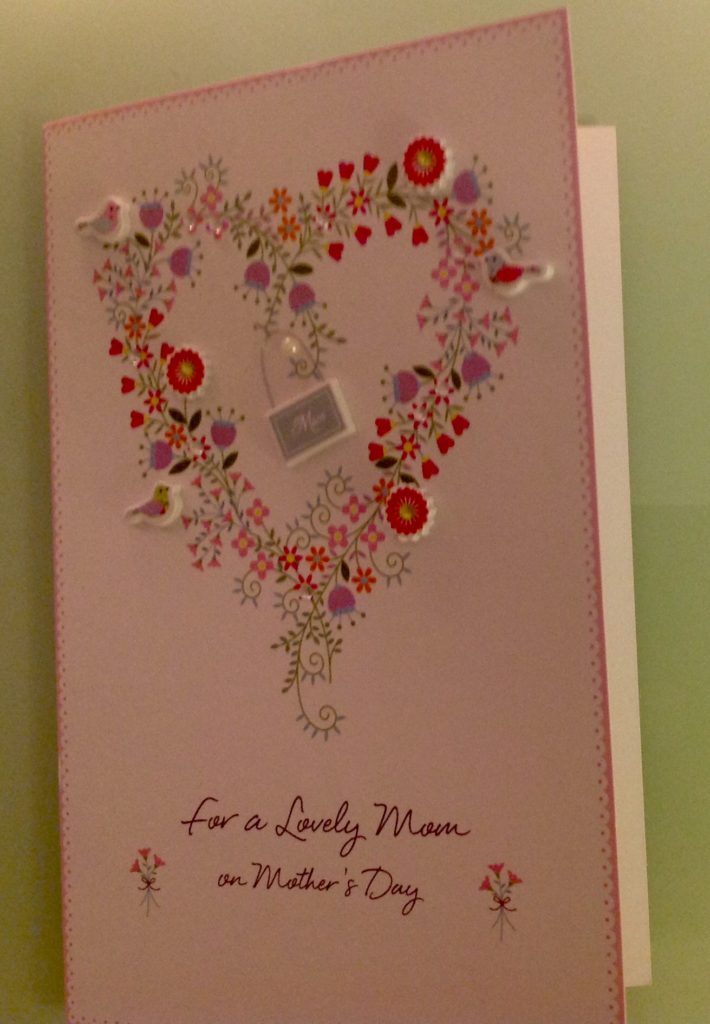 Inside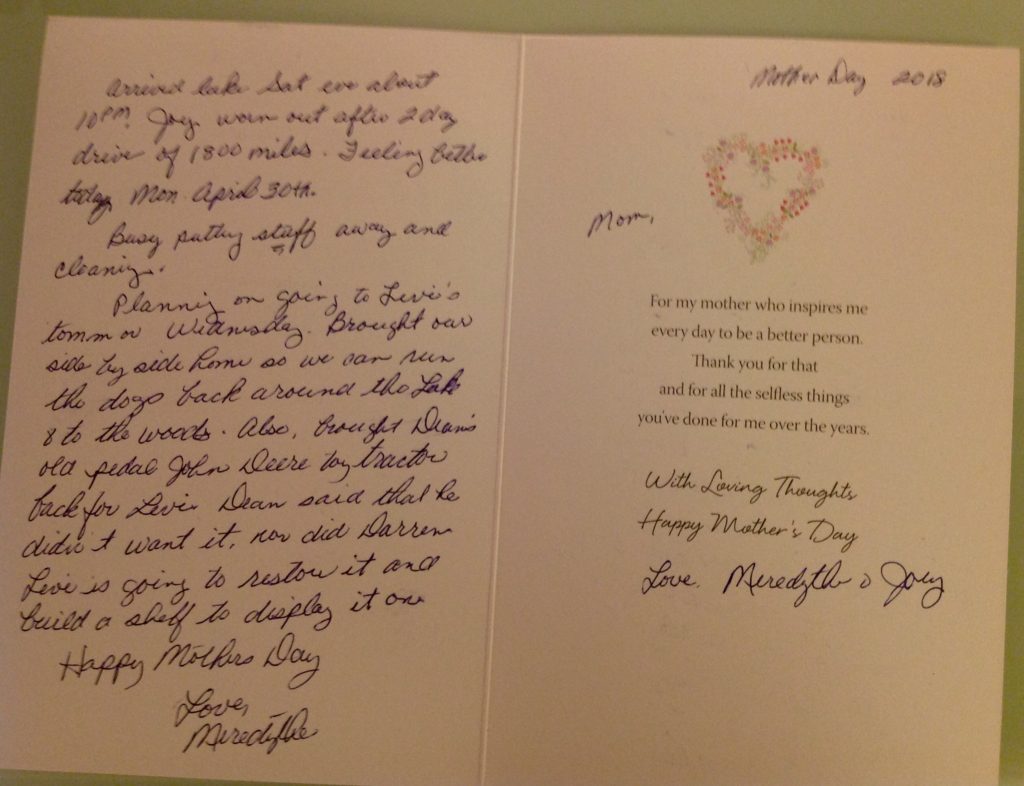 Card from my daughter Pamela and husband Tracy Drake in gated Deer Creek Sarasota Florida where I am fortunate at this time in my life to live with them.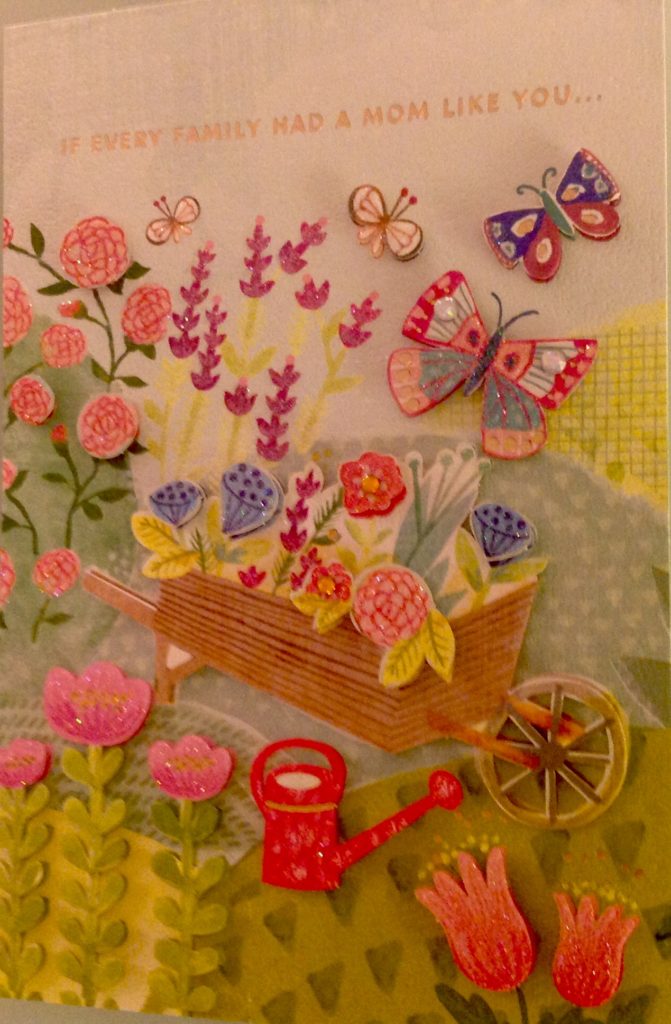 Inside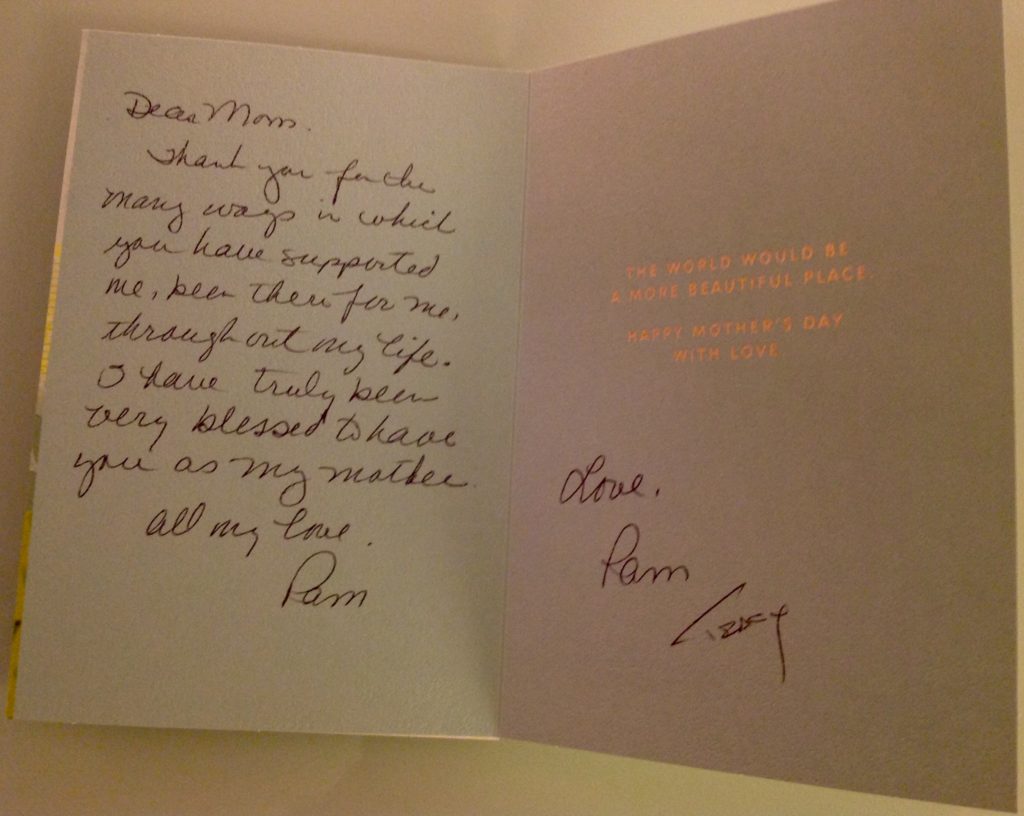 And from my son-in-law Terrell Smith in Dahlonega Georgia husband of my daughter Carole Suzanne who I lost with cancer. He is so kind to always remember me.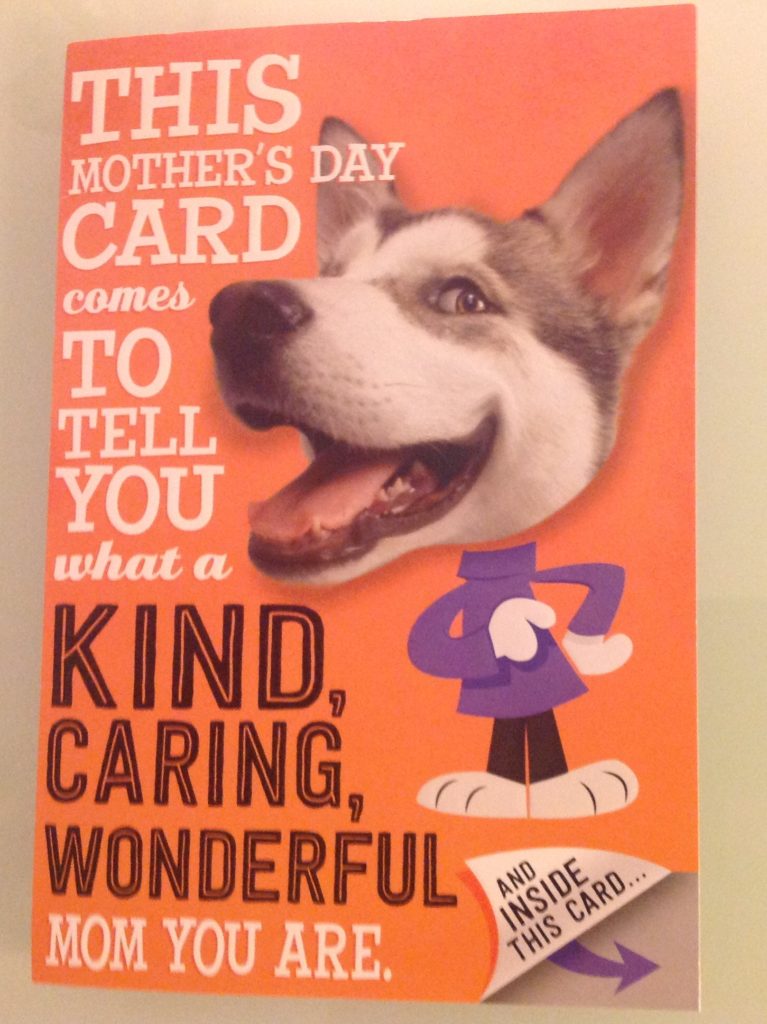 Another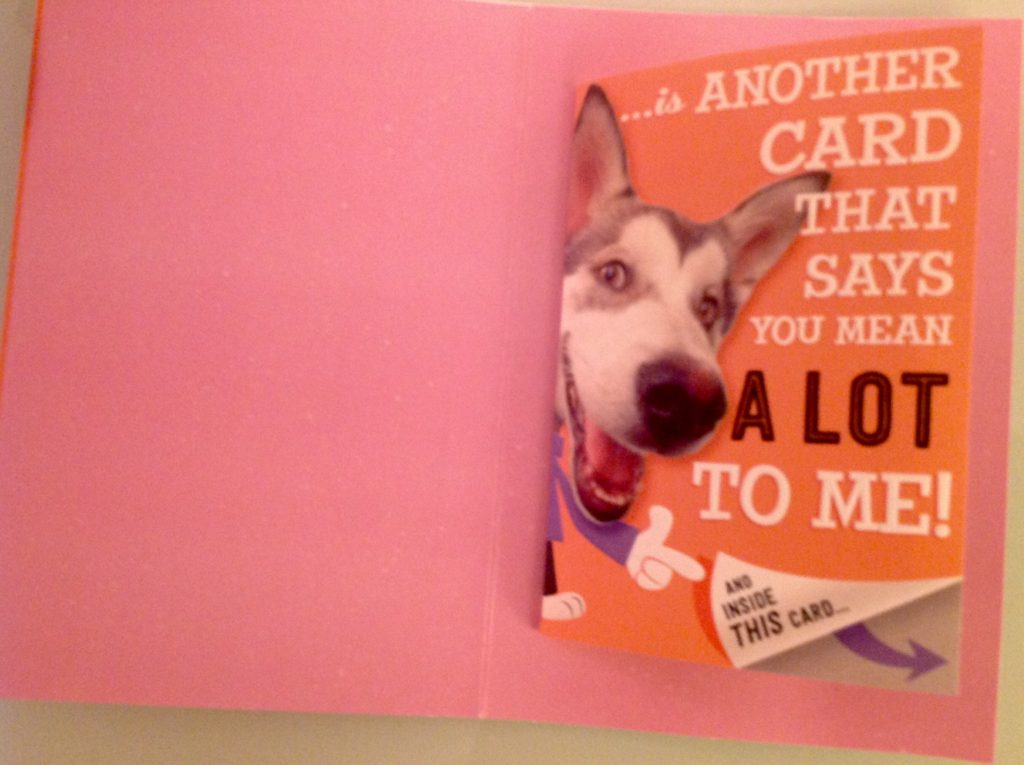 Another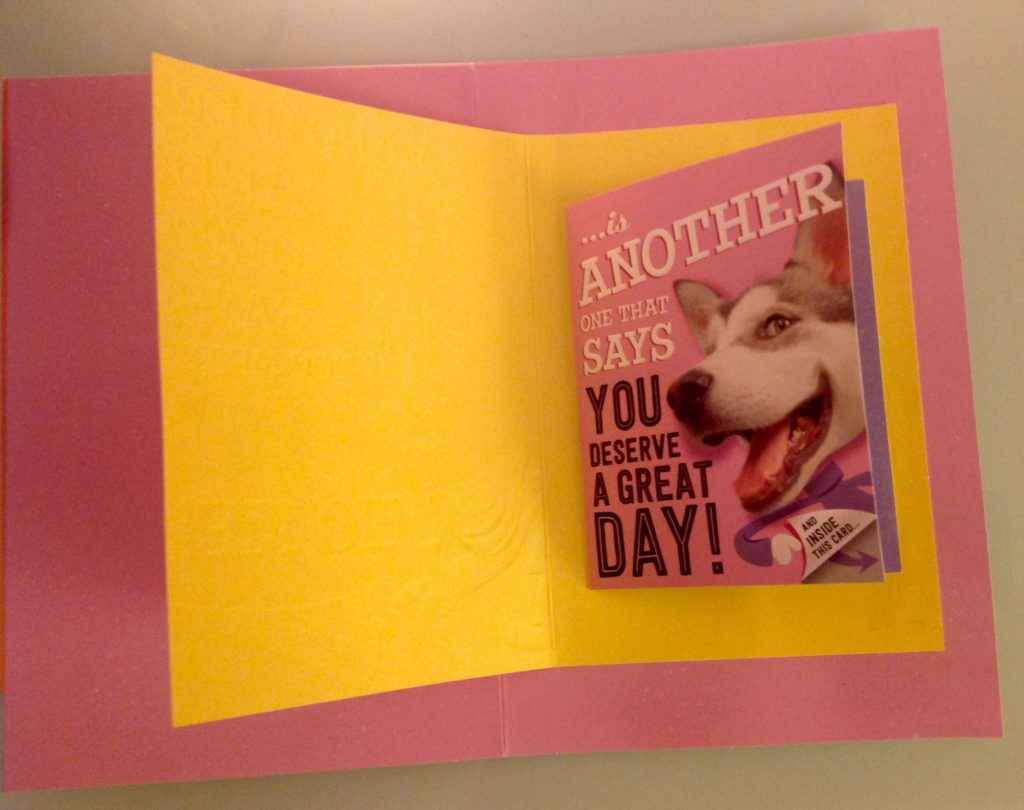 Another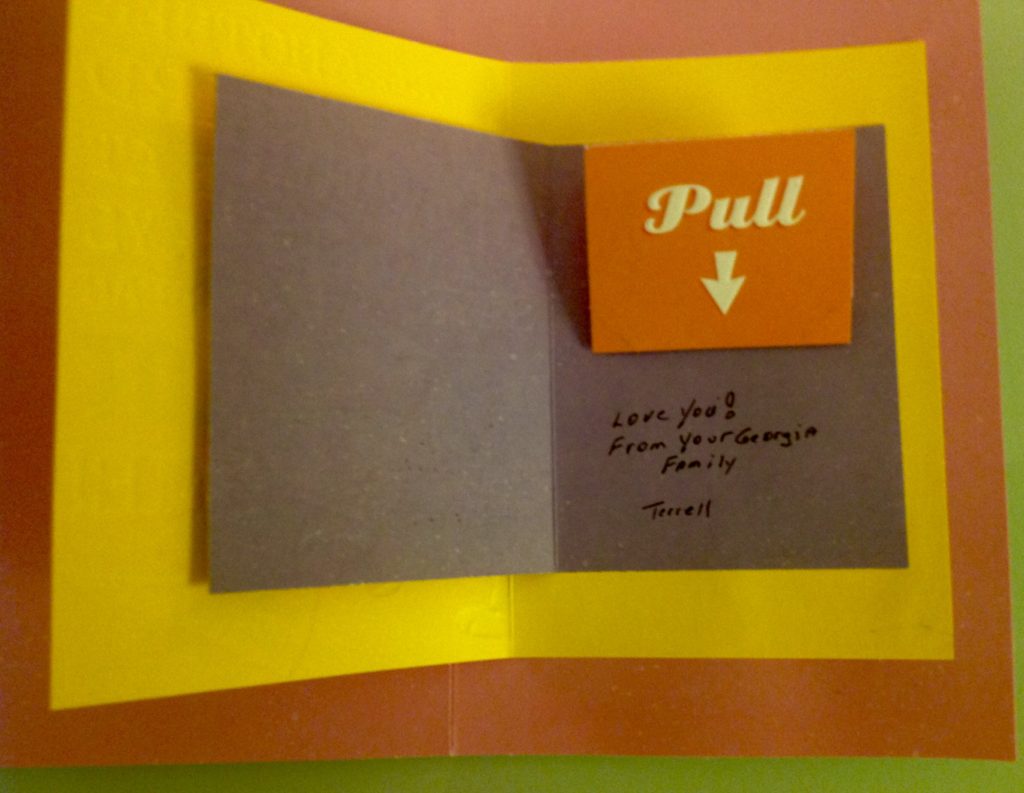 Another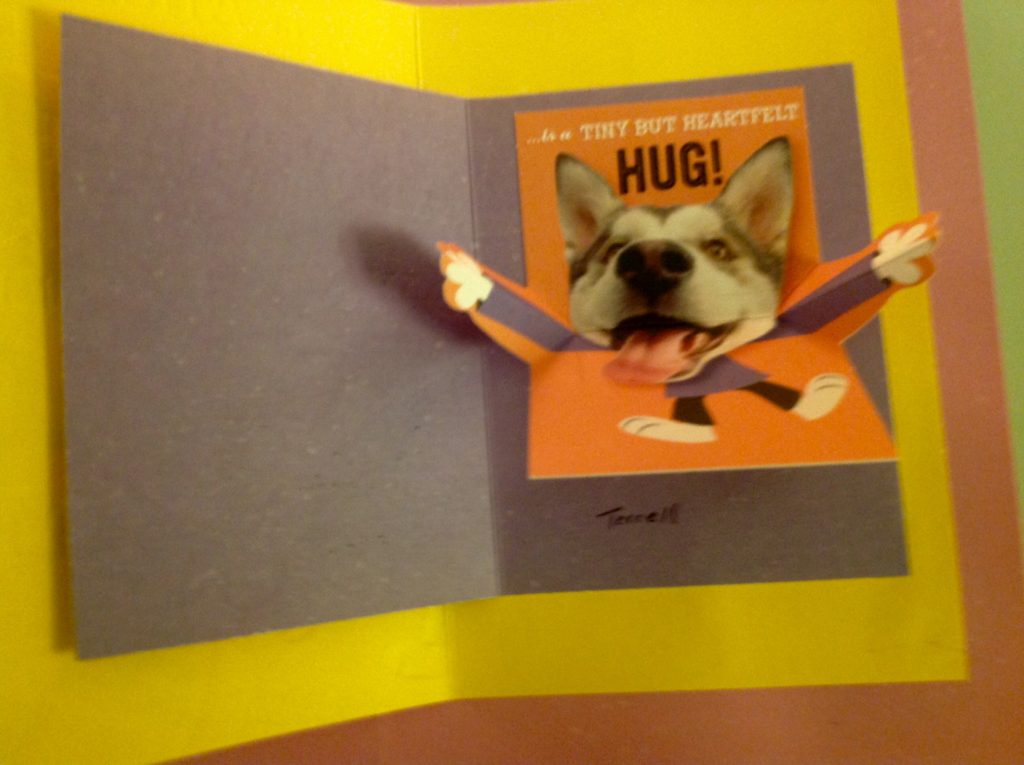 WHO COULD ASK FOR ANYTHING MORE???
FRF❤