My daughter Meredythe Wedding gave me her recipe for making these delicious salmon cakes. And………she gave me several pint glass jars of her home canned salmon the her husband Joey had caught while on a fishing exposition in the icy waters off Alaska. She added a teaspoon of vinegar and a teaspoon of ketchup plus water to each pint of salmon before canning.
Here is her recipe
One pint salmon
12 soda crackers
1 egg
3 shakes of garlic powder
Mix together using a fork to keep little pieces if the salmon in the mix
Press into cakes and fry in butter
My version when I make them:
I add of lemon juice (I use a few drops of lemon from the lemon plastic container of concentrated lemon juice)
Make it 14 soda crackers ( mine are saltines)
Add a tiny pinch of each of the following herbs
Dill weed
Thyme
Rosemary
Form cakes and fry to light golden in skillet with a quarter stick of butter on low heat. Here is a picture of my salmon cakes as soon as I removed them from the skillet of butter.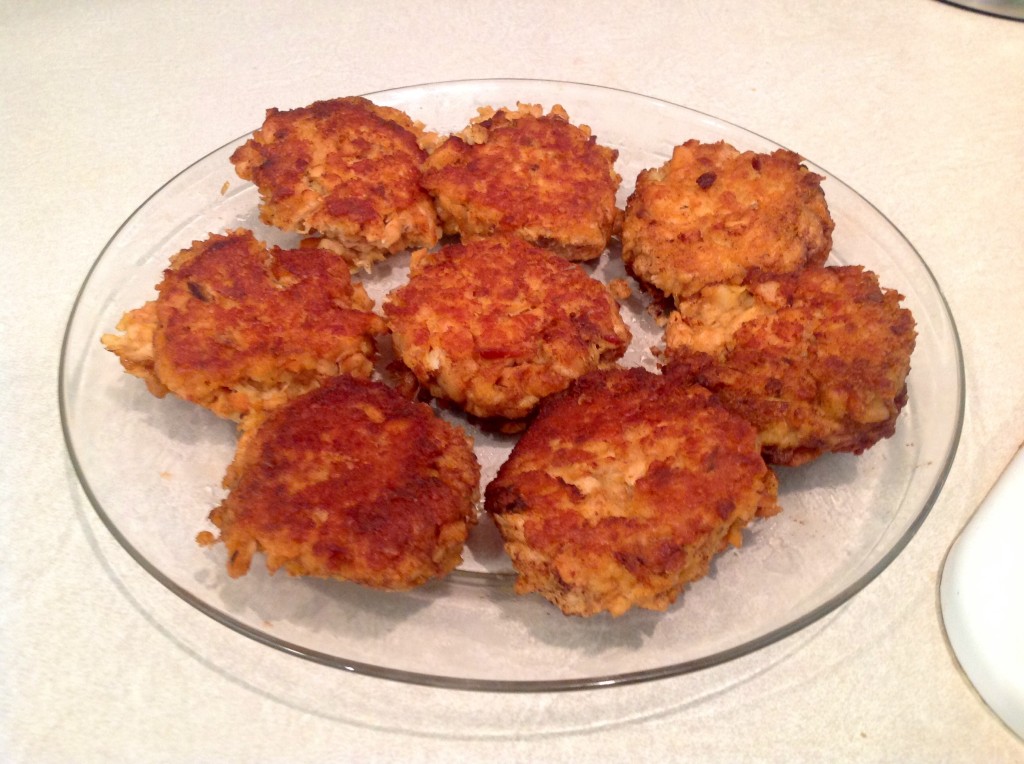 SAVOR THE DELICIOUS FLAVOR!!!!!!
FRF ♥