There are ever so many fun things to do while on vacation in Florida.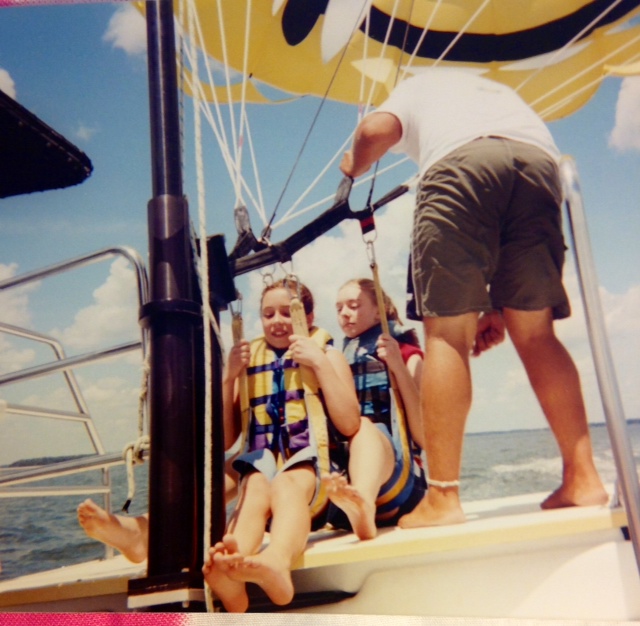 Here are my little granddaughters Evin,who is not real sure about this adventure and Sarah, who is all smiles and not afraid of anything, getting all strapped in.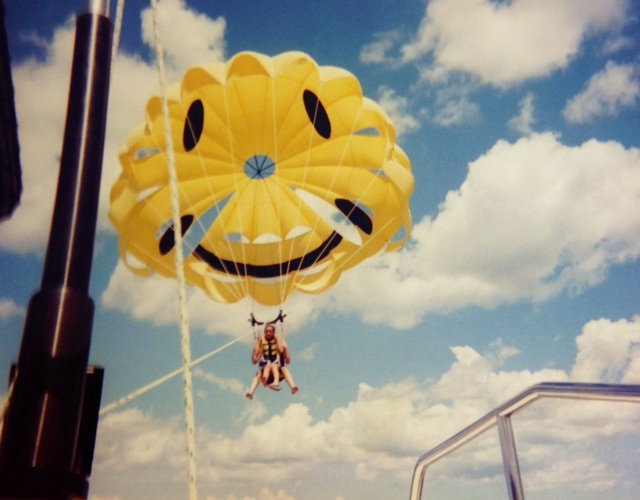 And then it's up, up and away as the boat takes off lifting them into the wide open beautiful blue sky above. What fun for two little sisters as the boat pulls them along high above the sparkling water. And as they come down they gently splash into the water before being lifted up to the boat. "THAT WAS FUN MOM!!!!!!!!!!!"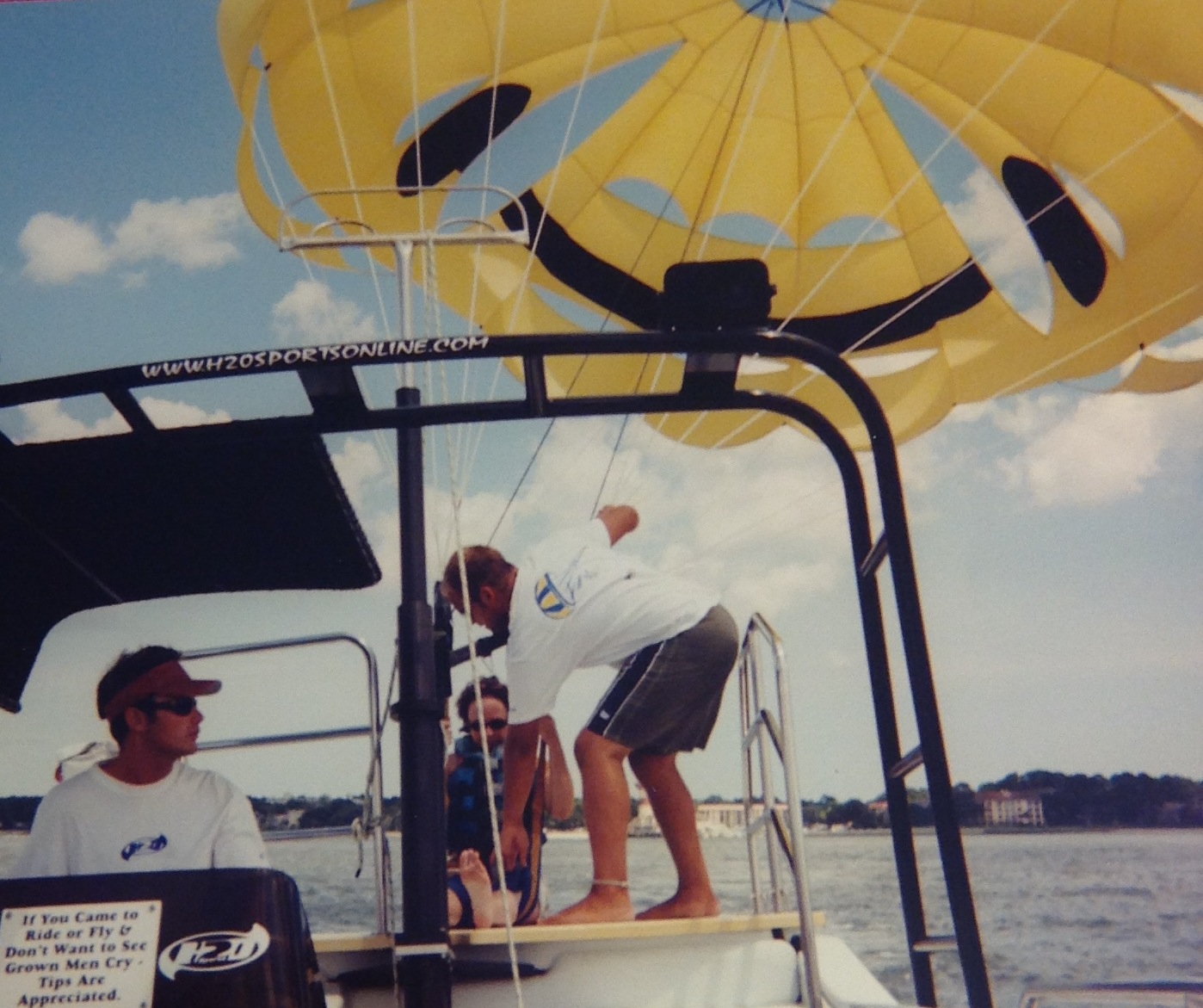 And now it's Momma's turn for a ride in the pretty blue sky as she is strapped in.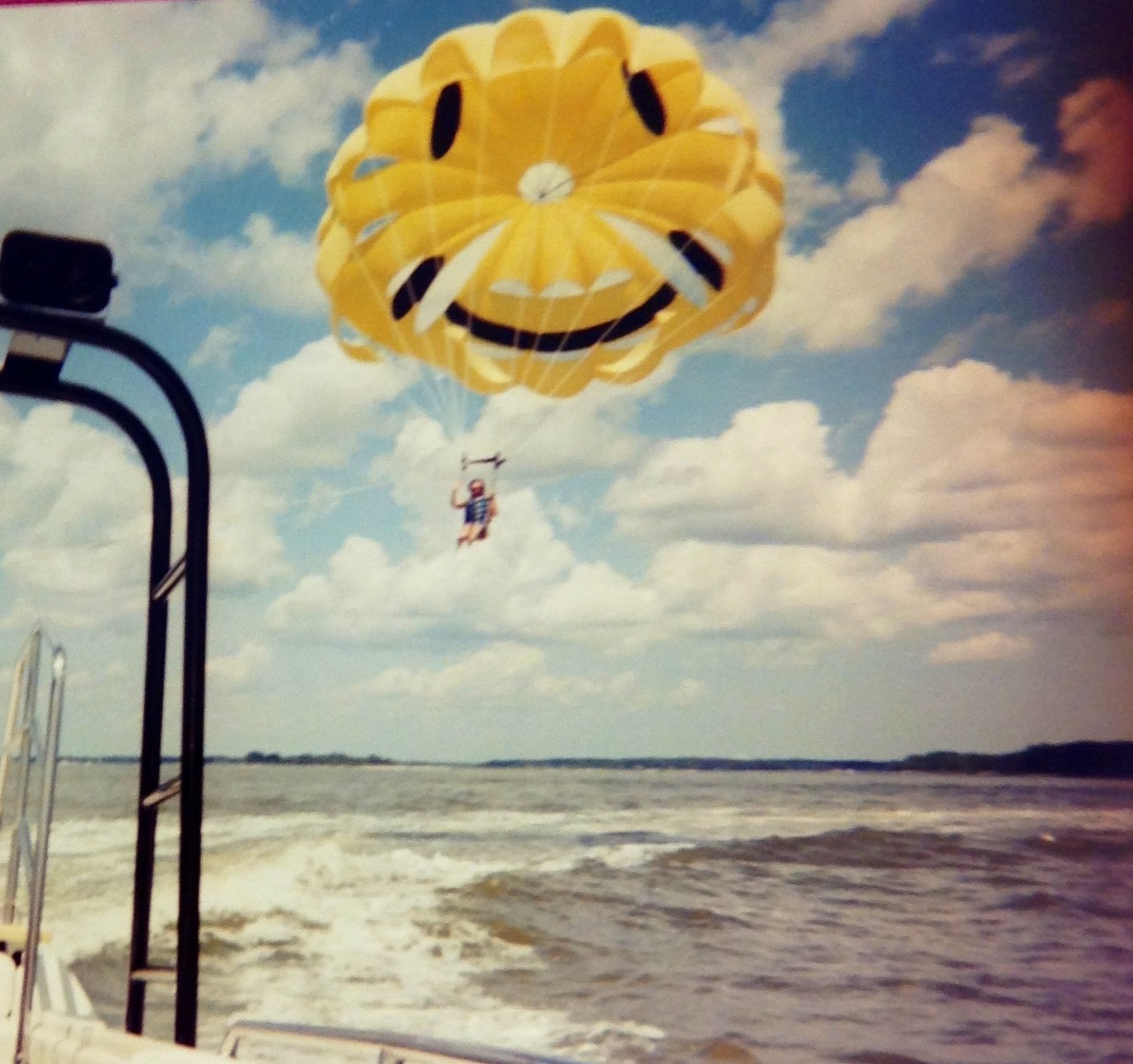 The boat swirled off through the sparkling water and it's up, up and away for my daughter Pamela to sour through the beautiful blue sky as the speed boat takes her for a spin high above the cool blue water.
She enjoys the wide view from on high like she can see forever and far away. It's gorgeous!!!!!!!!!!
And Pamela ask for the dunking in the water also as they are bringing her in. SPLLLLLAAAASH!!!!!!!!!! She said it is fabulous, so next time your on vacation……………………..
TRY IT!!!!!!! YOU'LL LIKE IT!!!!!!!!
FRF ♥