BEST FRIENDS–ALASKA ADVENTURE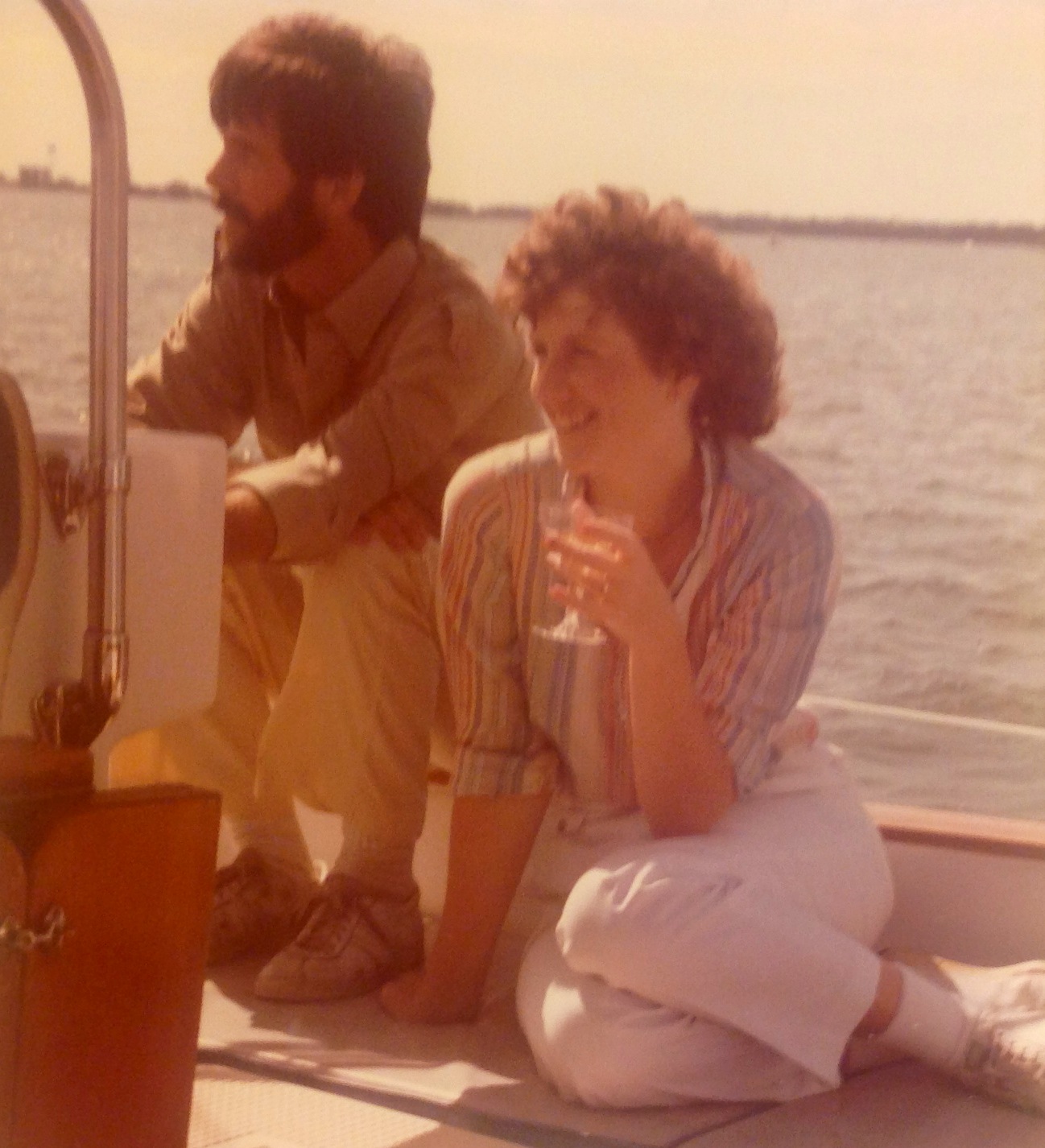 My friends Mary and Rob enjoying my sailboat party.
When my friends Rob and Mary became engaged to be married, I held a wedding shower for them at my home on Da Vinci drive.
This happy couple soon made the bold and daring decision to move from the beautiful land of sunshine and flowers in Venice Florida, to the land of snow and ice peaks in Beautiful Alaska.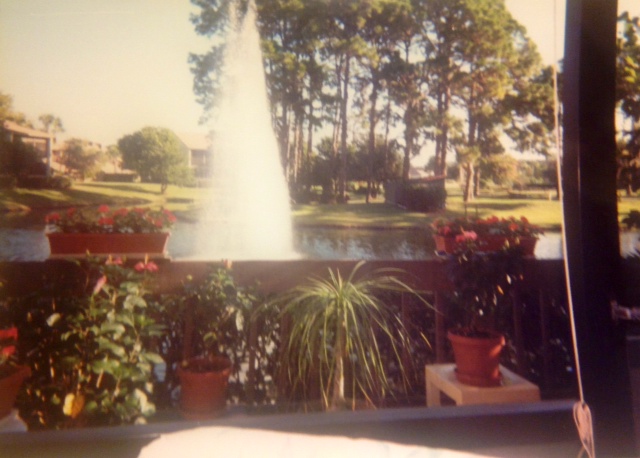 This elephant tree you see here on my deck was a gift from them before they left. It had been in their home but they couldn't move it to Alaska, and I became the recipient of this charming plant.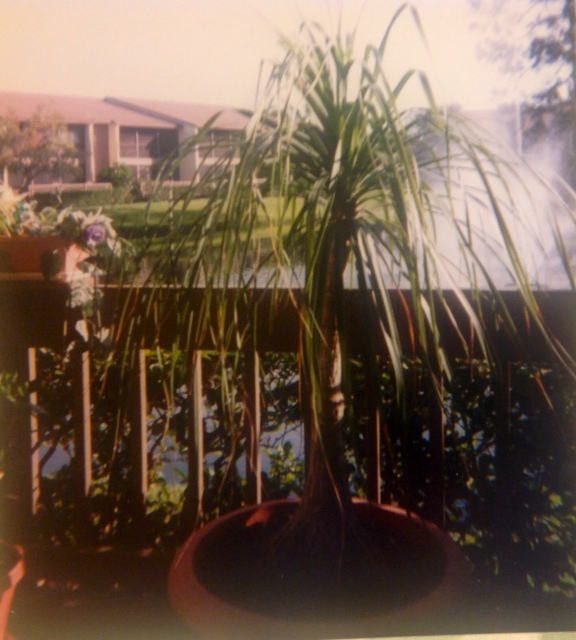 There on my deck overlooking the lake and fountain, it grew and grew until I had to transplant it into a very large new container as you see in the picture above.
BEST FRIENDS –TOMAHAWK WISCONSIN
Finally it is moved again when I decide to move back up north close to my daughter and her family. When I gave it to my good friend Debbie's husband Tom, he planted it in the garden by our car ports. Tom and Debbie spend 6 months of winter in their condo on the third floor of the same building as my first floor condo home.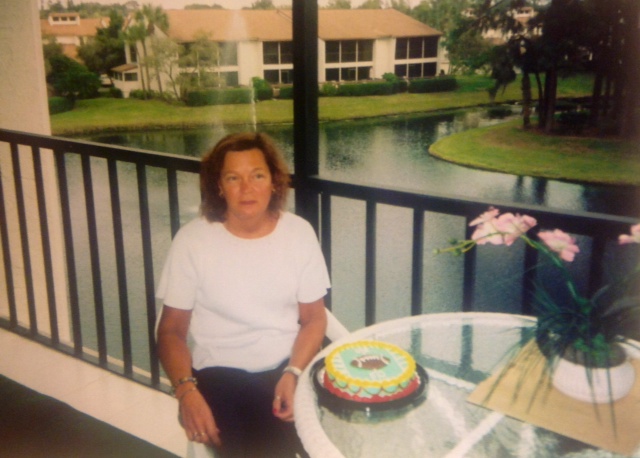 My best friend Debbie sitting on the lanai of their third floor beautiful condo winter home. Although she is legally blind, there are ever so many things this brave kind hearted lady is capable of doing.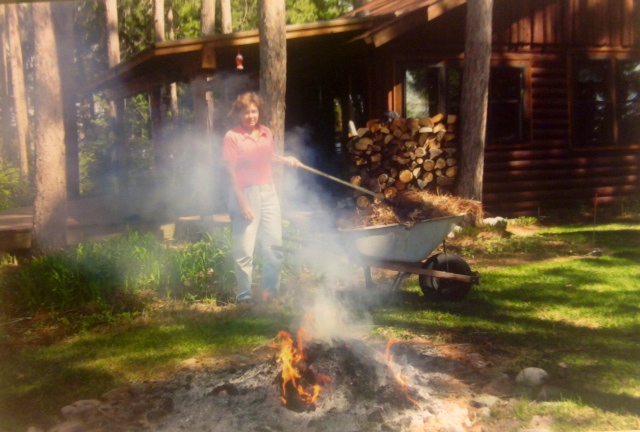 See her here tending a fire! WHAT A BRAVE SOLE, THIS BEAUTIFUL LADY!
When Bird Bay Condominium Office sent boys out to trim all the bushes, these unsuspecting boys trimmed the elephant tree. That loud noise you just heard is Tom's brain exploding when he saw what those boys had done to that tree.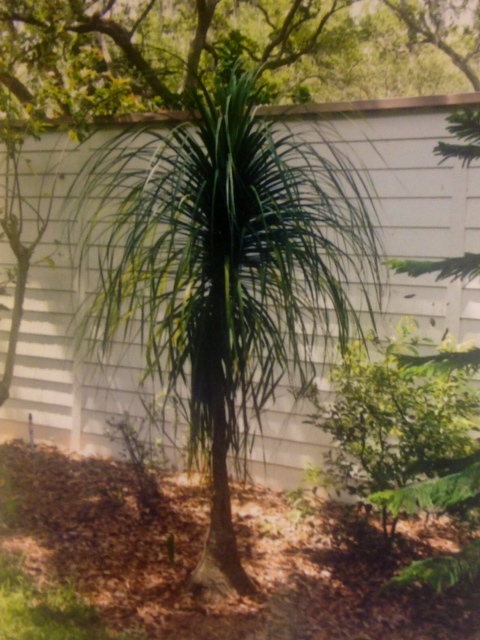 How-some-ever time goes on and here you see that little elephant tree that was probably less than two feet tall when given to me is now over seven feet. Notice how the bottom where the boys trimmed never grew back but that little tree continued to reach for the sky! Those same boys trimmed the big potted ferns I had set out and they never grew back either. A minor detail!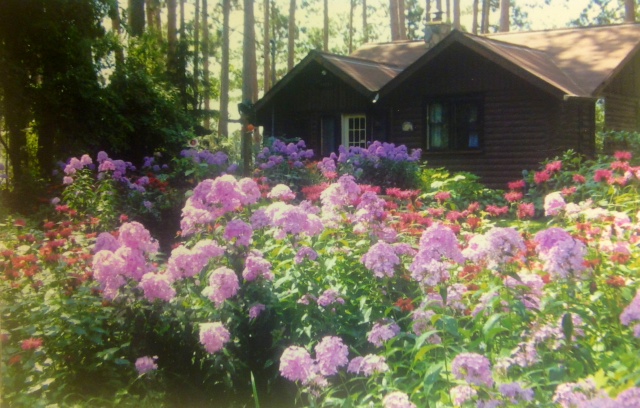 When you see this beautiful home in Tomahawk you can understand Tom's displeasure when seeing his elephant tree cut back. He and Debbie take great pride in making their homes both in Tomahawk Wisconsin and Venice Florida places of beauty.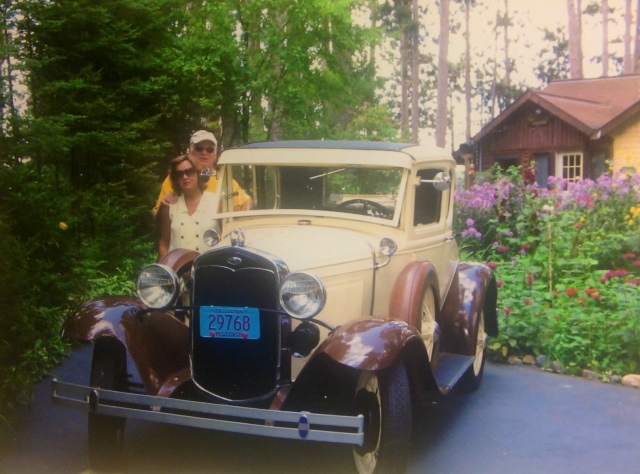 This adorable antique car makes for fun driving around in Tomahawk but they drive a big white van to Florida, it's parked in the garage.
Their home is a place of beauty all the way around as shown here looking out to the lake that borders their land.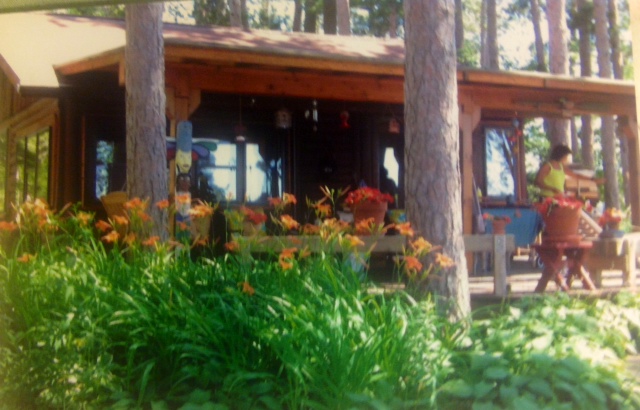 From which ever home they are residing I continue to receive cheerful cards from my two best friends Debbie and Tom.
Now……how does that song go…… By Louis Armstrong……….?
I see skies of blue, clouds of white, bright blessed days, dark sacred nights
And I THINK to myself ………WHAT A WONDERFUL WORLD!!!!!!!!!!