Moving his little family from their LOG CABIN home in Ohio to the little town of Dillon, Montana, nestled in the valley between two mountain ranges, in the most southwestern corner of Montana, turned into a bonanza for them.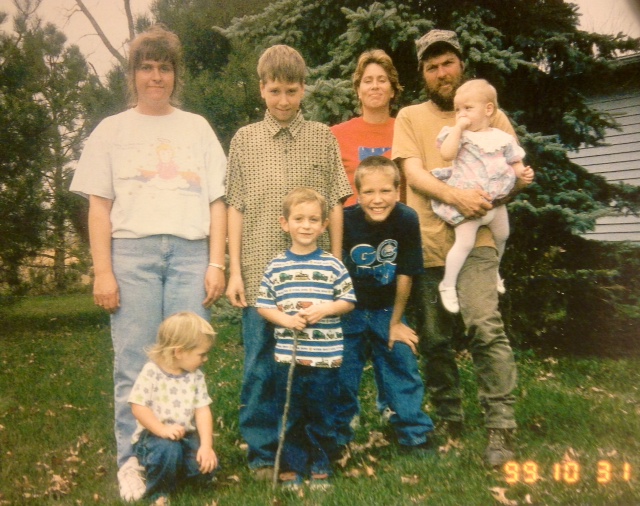 His sister Jodi with her little ones Levi and Holli have joined for a happy (and a little bitty tear) going away party as they gather at Meredythe and Joey's home and bid a…..WE WILL BE OUT TO VISIT YOU OFTEN…..goodbye! They have made good on that promise!
This is the grown up "little boy" who caught the BIGGEST FISH on an all day Saturday boating trip, ten miles out into the Gulf of Mexico, off Venice Florida and at the LUCKY STRIKE CAMP, Lake Nipissing, Canada, in my story "ADORABLE GRANDBABY DEAN WEDDING".
Soon after moving, he spends his weekends hunting and fishing in those gorgeous rugged mountain lakes and forests.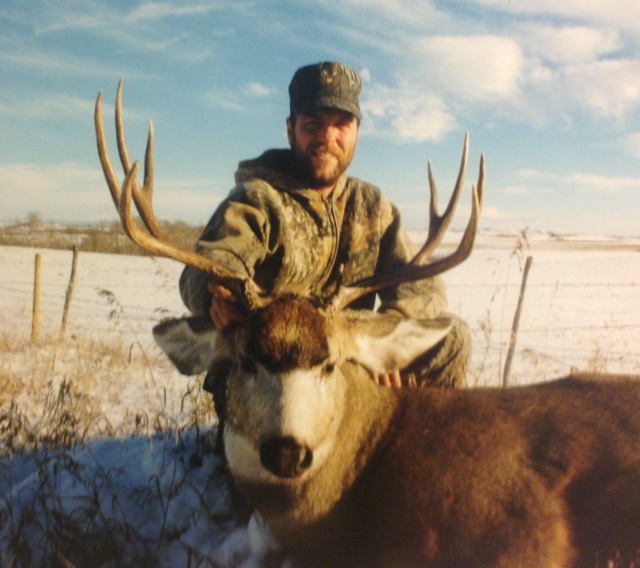 Here he proudly presents to you this beauty, a ten pointer buck!
But then the "THE GOLD RUSH" came blowing in like a howling wind storm and "Voila!" my Grandson Dean accompanied by his son Jeffrey, who comes home from college on weekends…… they take to the hills.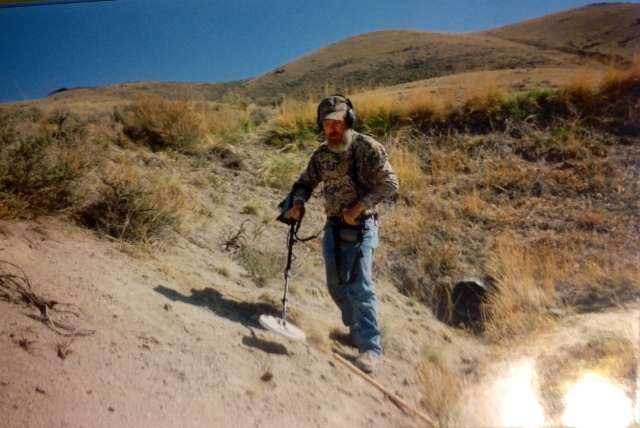 Using a detector he finds likely places they can each start to dig for that precious gold nugget.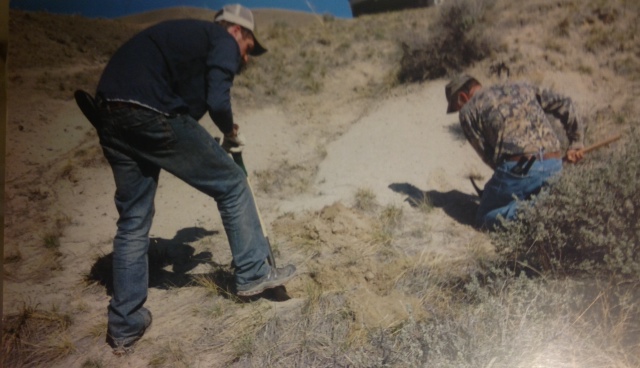 Besides being a very interesting and fun filled way to spend a couple days off from work and school, my grandson Dean and great grandson Jeffrey are now turning up a nice little bit of cash!!!!!!!!!!!!!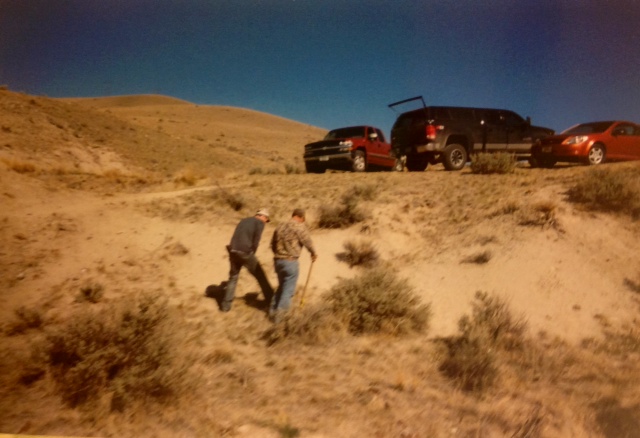 HEY!!!!!!! Who can't use extra cash to help get them through college or have a little extra money for a plane ticket to meet "PAPPY" in Louisiana for a  fishing excursion with friends.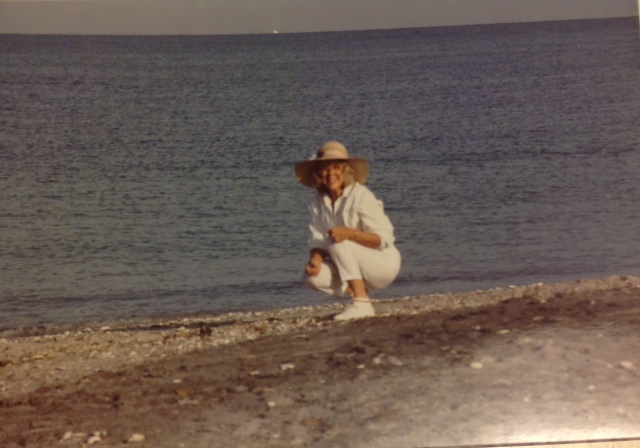 Even their Gramma Flo gets in on the act! But she isn't searching for gold nuggets! She is looking for FLORIDA "GOLD" SHARKS TEETH! And she is in the right place to find this kind of gold………on Venice beach by Sharkey's restaurant, the shark tooth capital of the world.
Who ever you are and where ever you live, if you look around, it is for sure you can find a variation of GOLD. Because gold is not limited to " THEM THAR HILLS"!
LITTLE GOLD NUGGETS ARE ALL AROUND YOU IN MANY FORMS!!!!!!!
FRF ♥