After a hurried trip to the Pittsburgh airport, a two and a half hour flight to Tampa, loading everyone and the luggage into a rental car,  well…… It really feels good to pull up beside Gramma's condo in Bird Bay.
Little Sarah comes dragging a BIG, what looks to Gramma like an army duffle bag, and starts unpacking.  She takes  out a teddy bear, a doll and……I don't see any clothes. This big suit case is full of her FAVORITE TOYS.  She had told her mother she was all packed ready to go.
I surely do hope my daughter caught that little fact and packed another suit case for Sarah.  AND SHE DID!!!!!
Mothers are nice to have around every now and again!!!!!
One of the first things my daughter Pamela and her husband Tracy want to do on arriving in Florida is feast on the delicious food at their favorite restaurant CHARLIE'S CRAB in St Armands Circle just across the intracoastal bridge by Sarasota.  This restaurant is now named THE CRAB AND FINN.  Maybe you have been there.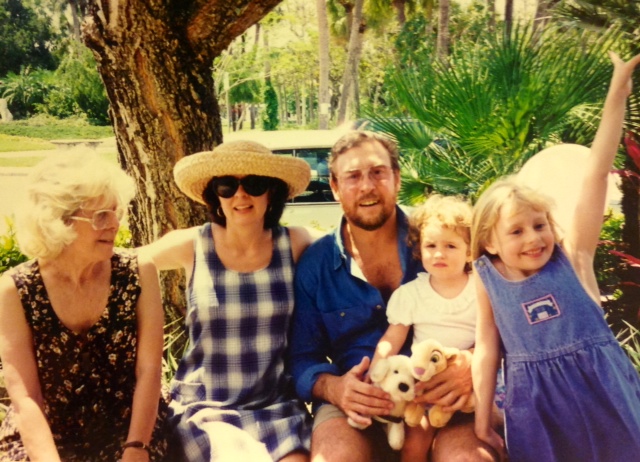 As we wait for a table we can enjoy the pianist's melodious tune as he sits at the piano right there on the sidewalk at the street corner. Tables are in the front and around the corner beyond the piano. Now I ask you, to enjoy a delicious lunch at a table out in the open on this delightfully warm and beautiful day with music floating through the air, WHO COULD ASK FOR ANYTHING MORE?????????????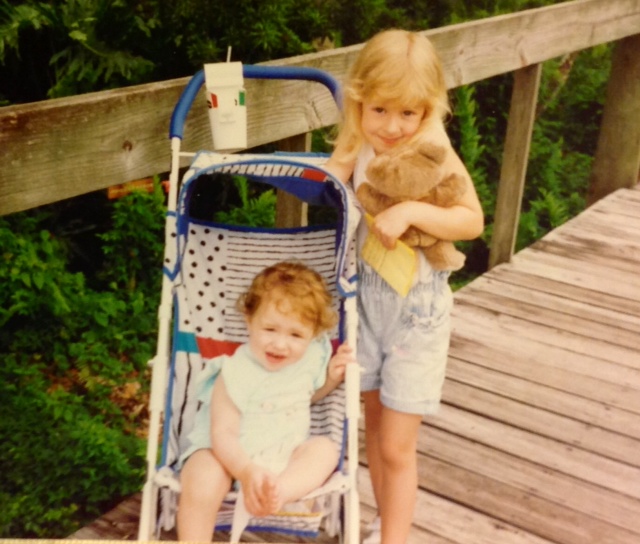 Charlie's Crab has nothing over on my adorable little Evin and Sarah as they take a stroll on the boardwalk along Roberts Bay bordering Bird Bay Village Condominiums.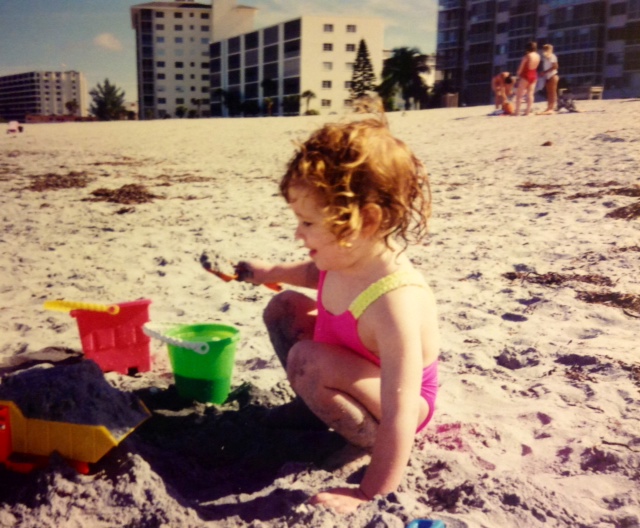 And finally we get to the Siesta Key beautiful white sand beach that feels like powder and never, even on the hottest day, burns your feet. Where Sarah with a shovel in hand and a bucket near by, THE FUN BEGINS!!!!!!!!!!!!!!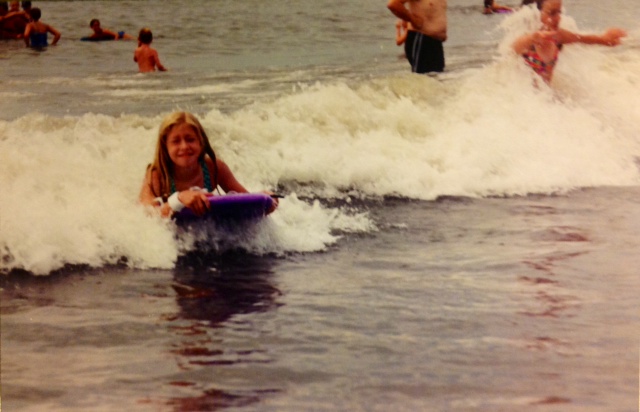 Not to be out done by little sister, take a look at little Evin coming into shore on a wave. It is really the surf washing upon the sand but her Gramma likes to dramatize!  Now I ask you, is that adorable or is that ADORABLE??  Now…..be honest with me…..isn't that a precious picture?????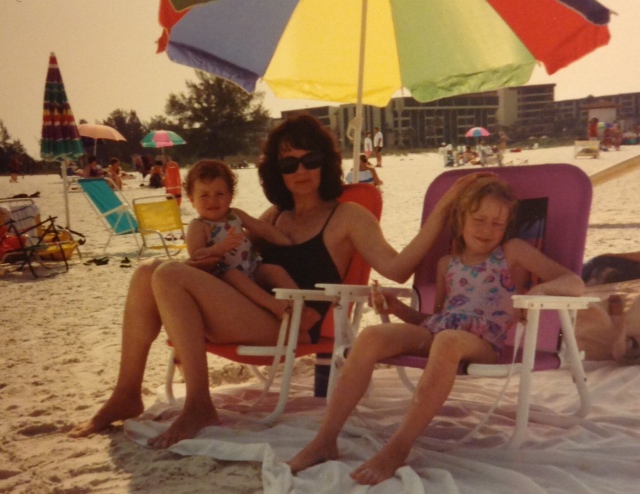 OH..MY..GOODNESS, are Gramma's little girls all tuckered out? And so..Mamma soothes her little ones and Daddy helps get them and all the extra paraphernalia to the car and back to GRAMMA'S condo in Bird Bay.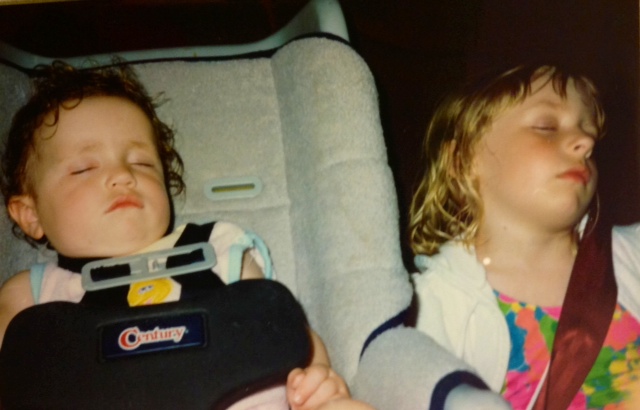 The end of a PERFECT DAY At GRAMMA'S IN FLORIDA!!!!!!!!!
FRF ♥